James McArthur has urged his Wigan team-mates to focus on QPR
James McArthur has described Wigan's home clash with QPR on Saturday as 'the biggest game of the season so far'.
Last Updated: 08/12/12 2:27pm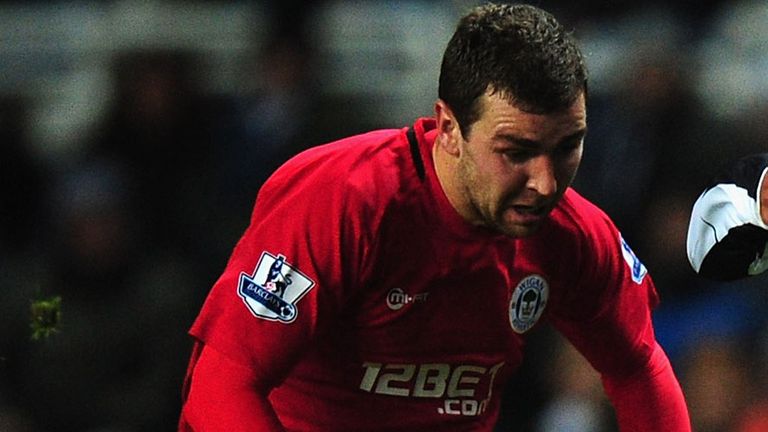 The midfielder says the team must forget about Monday's defeat at Newcastle where Maynor Figueroa's 'debatable sending-off' earned the Magpies a penalty from which they took the lead in the 13th minute and went on to win the match 3-0.
McArthur told the club's website: "The red card had a big impact on the game and then of course they score a goal from the spot which is a double blow.
"It was disappointing but we've got a massive match against QPR at the weekend and that has to be the main focus from now on.
"It is the biggest game of the season now in terms of trying to show people how we can battle against adversity like we did last season.
"We need to draw a line in the sand because we've played with 10 men for 80 minutes "
Visiting Rangers will arrive in Greater Manchester on Saturday eight points adrift of Wigan and without a league win this season.
McArthur added: "We need to work hard to get all three points and really push up the table.
"We've got a good enough squad to deal with suspensions and injuries, and moments like these are dealt with because of the benefit of having a strong squad."