Arsenal midfielder Mikel Arteta admits Wigan had made it tough for the Gunners
Mikel Arteta was full of praise for Wigan after the Gunners had edged a hard-fought lunchtime clash at the DW Stadium.
Last Updated: 22/12/12 3:55pm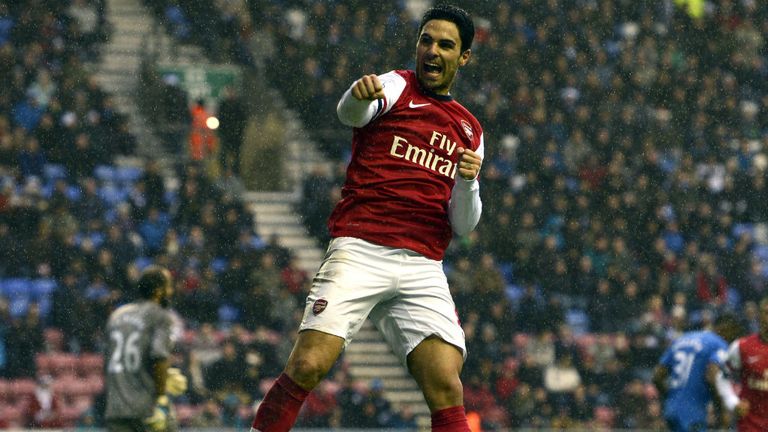 Arteta netted the only goal on the hour from the penalty spot but admitted the Latics had fully tested the north Londoners.
The Spaniard said: "I think they have been unlucky with the result because the way they play is quite 'offensive.'"
And Alex Oxlade-Chamberlain stressed that Wigan had caused many problems for the visitors, adding: "They set up with a lot of men in midfield.
"In the first half, it was hard to get to grips with their midfield at times."
Arteta went on to say that the 1-0 victory was a good result for Arsenal: "It's a big win for us, that's three in a row now.
"I am really happy with the points. It's been a tough game and the conditions were really difficult."