Wigan report a net profit of £4.3m for 2011/12 Premier League season
Wigan have reported a net profit of £4.3m for the year ending 31 May.
Last Updated: 31/12/12 2:49pm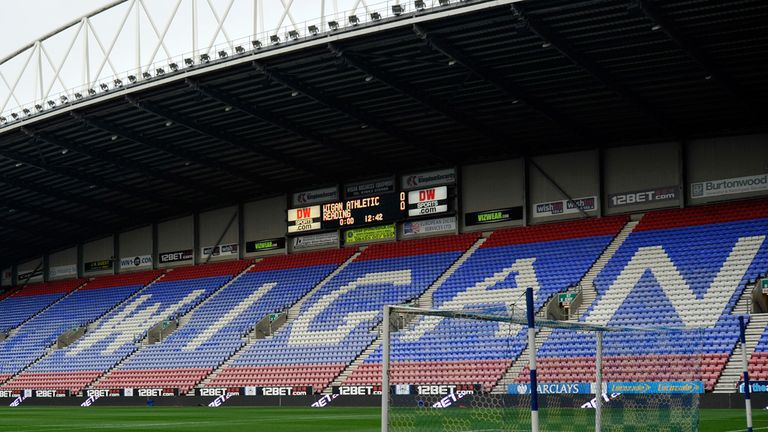 It is the first time in six years that the club have turned in a profit and it represents a big turnaround in their financial situation after they reported a £7.2m loss 12 months ago.
The figures cover the 2011-12 Premier League season which ended with the Latics in 15th place in the table, with turnover up from £50.5m to £52.6m.
Wigan said on their official website that, while salaries remain their biggest expense, they had trimmed them from £39.9m to £37.7m, with £10.4m spent on new players.
The sale of winger Charles N'Zogbia to Aston Villa meant they brought in £7.9m of profit on player sales.
The club's debt, including borrowings and loans from chairman Dave Whelan and his family, was cut to £20.5m from £72.2m, with £48m of it converted into equity.
Wigan manager Roberto Martinez said: "This is very exciting news because more than anything it allows us to build a very strong future for Wigan Athletic.
"It's very rare in modern football to be able to get those sort of results and obviously, for a club like ours, we have always relied on our chairman at the end of the season to balance the books and to put money in, so it's refreshing and it's a different way to work.
"It shows how hard we had to work behind the scenes in every department to be able to produce those results. But most significantly now we'll be able to invest that money in improving our facilities to take the football club to a different level."
Chief executive Jonathan Jackson added: "The results are once again encouraging and we are very pleased to report a net profit position in a very competitive environment.
"By increasing turnover and controlling costs the club is continuing to progress to a break-even operating position which all football clubs are aspiring to but many are finding it difficult to achieve."