Angelo Henriquez has joined Wigan on loan from Manchester United
Wigan have added to their resources up front by signing Angelo Henriquez on loan from Manchester United.
Last Updated: 02/01/13 1:53pm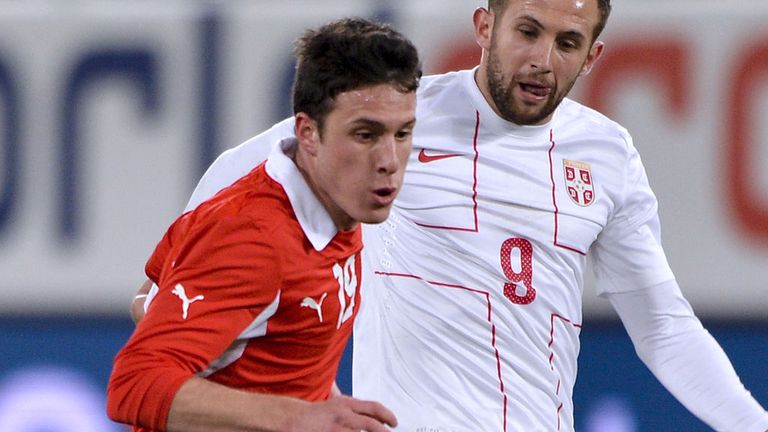 And Henriquez is poised to make his Latics debut in the FA Cup third round tie at home to Bournemouth this Saturday.
The 18-year-old arrived at Old Trafford last summer, having signed from Universidad de Chile, and he made his international debut in November, coming off the bench to score Chile's only goal in a 3-1 friendly loss to Serbia.
Wigan boss Roberto Martinez said: "We're really excited about Angelo because he is a very young man with huge potential. He's a goal-scorer with clever movement inside the box and had a very successful time with his former club Universidad.
"We hope to have a good partnership in terms of allowing Angelo to develop as a footballer and learn the demands of the English game, because I feel he can bring us something different in the forward line.
"I'm sure the fans will give him a great welcome on Saturday and it will provide him with the perfect opportunity to begin his experiences on the pitch in English football, which is very exciting."
And Henriquez added: "This is a fantastic opportunity for me and I am really excited the manager has given me this chance to prove myself. Now I need to work to try and earn my place in the team."
He becomes Wigan's second mid-season recruit, the Latics having already confirmed the signing of Honduran midfielder Roger Espinoza, who is waiting to obtain a visa.