Wigan boss Roberto Martinez praised Macclesfield after FA Cup win
Roberto Martinez acknowledged Macclesfield deserve 'huge credit' after pushing Wigan all the way in the FA Cup.
Last Updated: 28/01/13 5:06pm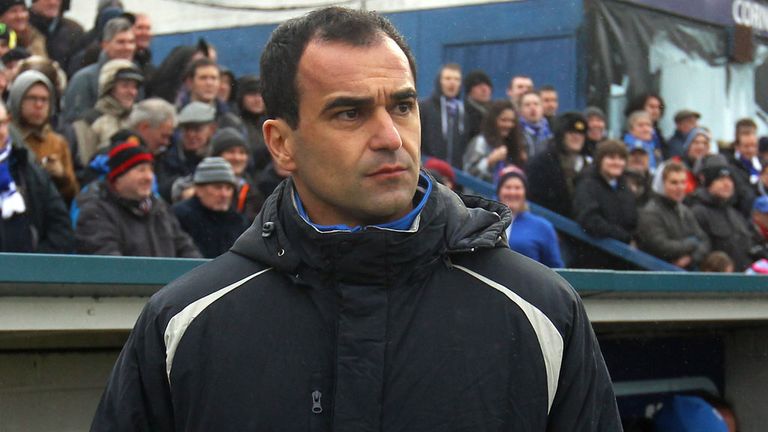 Jordi Gomez's seventh-minute penalty was enough to send Wigan into the last 16, but Macclesfield had two shouts for a spot-kick of their own turned down.
Wigan, who were knocked out of the League Cup by Bradford City earlier in the season, held on to avoid another shock exit and Martinez praised the non-league club.
"Macclesfield are the ones who deserve huge credit," said Martinez.
"We knew coming here that this football team has fantastic confidence and they are having a good run in all competitions so we knew scoring the first goal would be important but we couldn't get that second goal.
"We had a couple of good opportunities to do that but Macclesfield looked strong. They always looked like a good team and know exactly what they are doing with a bit of pace in the wide areas and trickery, they defend well so I was very impressed with Macclesfield."
Wigan, who are currently second bottom of the Premier League table, were aiming to reach the last 16 of the FA Cup for only the second time in their history, but Martinez denied progression would be to the detriment of their bid to stay in the top flight.
He said: "We have always said that if we want to be successful in any competition it is not about having 12 or 13 players but having 22 or 23 and having a stream developing with our youngsters.
"In the FA Cup we are now a team who can make nine or 10 changes and still have a team who know what they are doing with real good unity. We face every competition wanting to go as far as we can without depleting ourselves for the league.
"It was a difficult game for the referee today as there was a lot of action in both boxes and you expect that in cup competitions. There was a lot of physicality and it was a typical, typical cup game."