Wigan boss Roberto Martinez on facing Mauricio Pochettino's Southampton
Wigan boss Roberto Martinez is hopeful Southampton will be patient new manager Mauricio Pochettino.
Last Updated: 02/02/13 2:40pm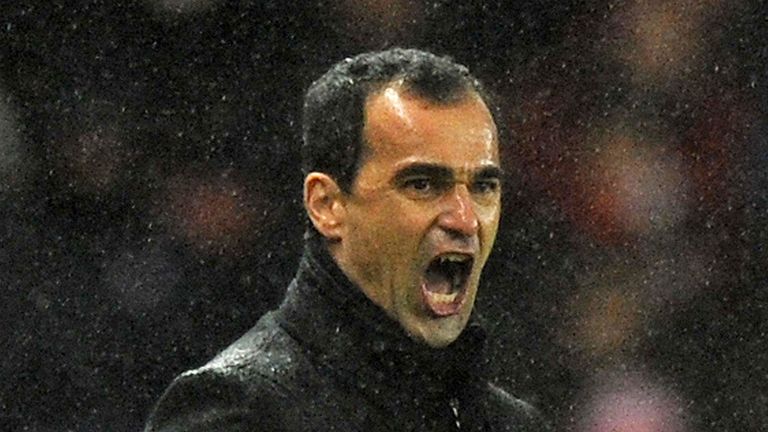 The Saints opted to replace Nigel Adkins with former Espanyol boss Pochettino, who began life in the St Mary's hot seat with a 0-0 draw with Everton and a narrow 2-1 defeat at Manchester United.
Speaking ahead of the side's meeting at the DW Stadium on Saturday, Martinez revealed he is impressed by what his Argentinian counterpart brings to the Premier League.
Martinez said: "You need to remember with the new manager that he is not involved in (the decision of) changing managers - he is just coming in to do his job.
"He was very impressive at Espanyol. He is well-organised, he has very clear football concepts and he is used to dealing with high-pressure games and with bringing youngsters through.
"What he did at Espanyol was remarkable and with the way Southampton have been playing in the last two games you can see he has a relationship straight away with his team and that they reflect the way he wants to play.
"I think Nigel Adkins did an incredible job and I'm sure everyone who is connected to Southampton will always appreciate that," added Martinez.
"He achieved two promotions and steadied the group in the new league, so that was a phenomenal job from the outside.
"We can see with the two performances under the new manager what normally happens - it gives a new start for different players in the squad and the squad gets galvanised.
"But it is also fair to say that after their first few games this season, Southampton showed they were ready and used to the new league. They have been very, very impressive, so we expect a very difficult game."