Roberto Martinez looking for Wigan to stay calm in survival bid
Roberto Martinez claims to feel under no pressure as Wigan Athletic attempt to mount another successful survival bid.
Last Updated: 11/02/13 10:11am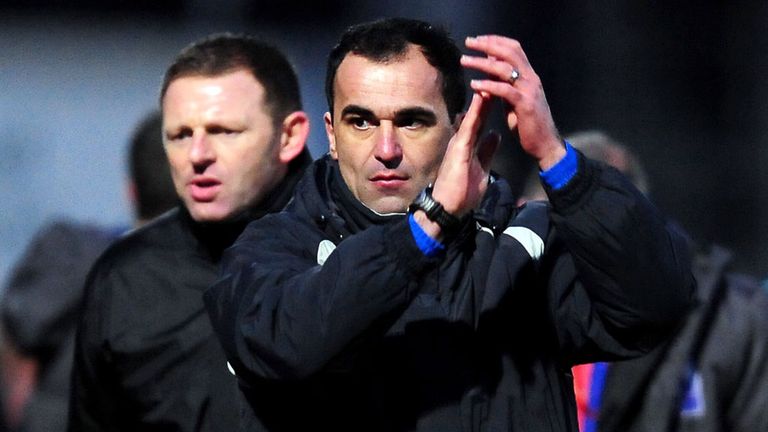 The Latics have grown accustomed to battling against the drop over recent years, and find themselves in a similar situation in 2013.
Martinez has been able to steer them clear of trouble in the past and claims to relish the challenge facing him at the DW Stadium.
He believes paying little attention to league standings is the best way to ease relegation fears, with the Spaniard looking for Wigan to tackle their remaining 12 fixtures one game at a time.
Following the 4-1 defeat at Chelsea on Saturday, Martinez said: "We go into the last third of the season with our aim being to stay in this league. And that is a phenomenal position to be in as Wigan Athletic.
"I don't see it as a pressure position, I see it as an exciting challenge. The table can be very confusing - what you have to do is treat every game as an opportunity to get three points.
"It could go to small margins because there are so many games between teams in the bottom nine.
"You want to get to 40 points, but it's impossible to say how many you'll need as there are so many games among the clubs down there."