FA Cup: Wigan manager Roberto Martinez praises Callum McManaman
Wigan manager Roberto Martinez revealed his careful handling of Callum McManaman had paid off at Huddersfield.
Last Updated: 18/02/13 6:52am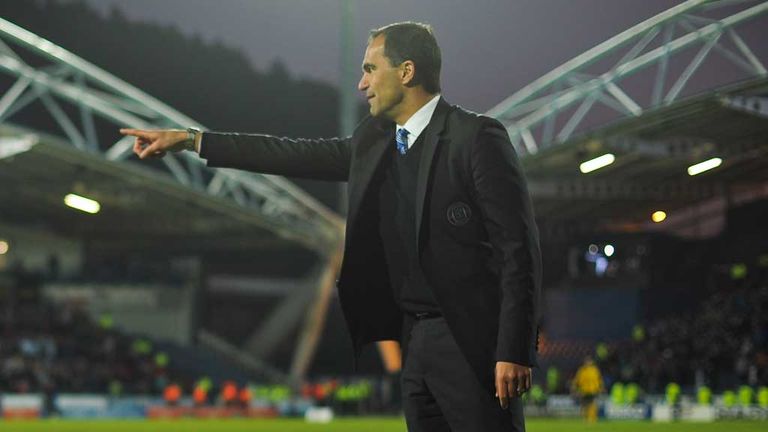 McManaman, 21, was one of seven changes the Spaniard made for the FA Cup fifth-round tie, but was not informed he was starting until the last minute as he is prone to extreme nerves ahead of kick-off.
"He's a real talent," Martinez said of McManaman, who scored the Latics' opening goal.
"He's an old-school footballer but he gets really hyped-up for the games, and we told him yesterday that he wasn't playing so that he would not be upset overnight and just concentrate on having a good sleep.
"This morning when he found out he was delighted - and it showed in his performance because he managed 90 minutes for the first time this season."
Wigan are through to the last eight for the first time in 26 years, where a trip to the winners of the replay between Everton and Oldham awaits.
"It's a great tie," Martinez added. "Oldham have been magnificent and it is still an open game, so we will follow that one with interest. It's a great game for the sixth round."
Reflecting on his side's cup run, he added: "Every game is a priority. What's important as a football club is that you are capable of facing two competitions.
"I think two, three, four years ago, we never had the opportunity to have a pool of 16-17 players and now we have that strength.
"That's why I'm so proud today. After the changes that we made, we looked like a team, we had real understanding of what we were doing. And that is a real credit to the people behind the scenes."