Paul Scharner dreams of playing at Wembley for Wigan in FA Cup
Wigan Athletic midfielder Paul Scharner says it would be his dream to play for the Latics at Wembley.
Last Updated: 20/02/13 4:23pm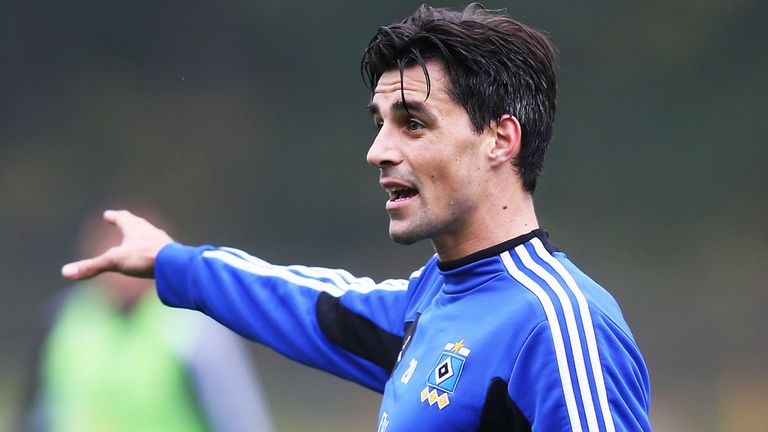 Scharner returned for his second spell at Wigan on transfer deadline day when he joined on loan from Hamburg until the end of the season and he has made three appearances so far.
Wigan will face either Everton or Oldham in the quarter-finals and Scharner says he is desperate to run out at Wembley in Wigan colours in the semi-final.
"At this stage of the cup, everybody should just enjoy the moment because we are only one game away from a Wembley semi-final now, and obviously then it's only 90 minutes to the final," he told the Wigan Observer.
"I remember very well getting to the final of the Carling Cup back in 2006 in my first year with Wigan. The game was played at the Millennium Stadium down in Cardiff, from which was okay I suppose but it wasn't Wembley Stadium.
"Everybody wants to play at Wembley whether you are from England or overseas, and it is a big target for me this year.
"Wherever you go in the world, everyone knows about Wembley Stadium - and it would be a dream for me to play there for Wigan Athletic.
"A lot of people thought we might struggle at Huddersfield, but I was absolutely satisfied with the way we played. We started very brightly, scored two good goals and although we struggled a bit in the second half, it was a clear win in the end.
"It was very important for us to play our possession game and not allow them into the game. If you drop your standards even a little then you are struggling, but we managed to play our football on a difficult pitch and the result was fantastic."
Gomez
His team-mate Jordi Gomez is also hopeful that Wigan can continue their run in the cup.
"The players who are playing in the cup competitions have done a great job so far this season and we are giving our best to get the top results," he said.
"I hope we can continue our run in the cup and I also hope we can keep performing the way that we did against Huddersfield because it was a very enjoyable game to play in. The winning feeling can also help us to get results in the Premier League."
Gomez was also full of praise for the Latics' fans that travelled to Huddersfield for Sunday's fifth round game.
He said: "The fans were brilliant and we could see that they were very excited before the game. That's always a nice feeling to see them happy even before we have played and of course after the game they were even happier.
"When they are cheering and clapping like they did for 90 minutes then it is a big help in getting the results that we want."