Roberto Martinez insists Wigan's game at Reading is not 'all or nothing'
Roberto Martinez insists Saturday's result at Reading will not determine Wigan's Premier League fate for this season.
Last Updated: 24/02/13 9:06am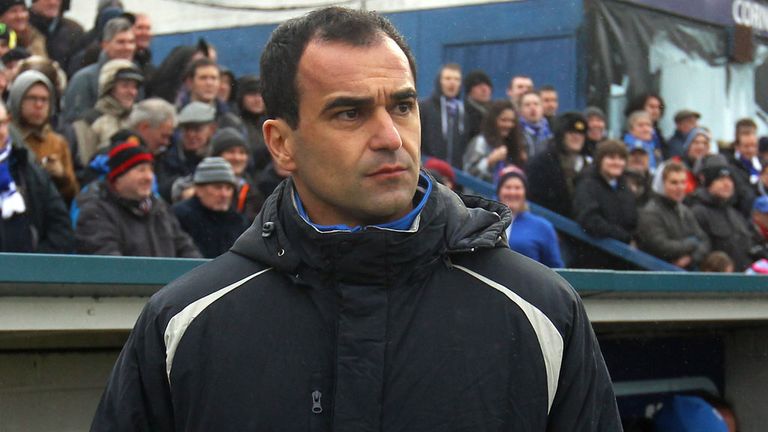 The Royals go into the contest two points clear of Wigan, with both clubs currently in the relegation zone.
And Martinez is well aware that defeat for his side at the Madejski Stadium would leave them five points from safety with just 11 games to play.
Wigan have won just once in 13 league games but the manager said: "We're working towards a points tally.
"I think sometimes you get carried away and you think this is a vital game and if you win you get three points but that doesn't guarantee you'll achieve your aim.
"In the same manner, if you lose and then go unbeaten until the end of the season, you'll achieve your aim.
"It is an important game but what's more important is that we can be consistent. It is a vital game because it's one of 12 games left, nothing else."
As for the hosts, he added: "They've got a great team spirit, a real understanding of each other, they never give up and the results that they've had in the final 10 or 15 minutes of games is a reflection of that.
"They've got a very good balance and now they're in the best moment of their season in terms of results.
"We know that they're going to be a tough team to play against, especially at their own ground."
Despite Wigan's predicament, Martinez insists he has no trouble maintaining a positive approach because he can see progress being made.
"I think we're a much better team than we were in the previous seasons," he said. "We've improved tactically, technically and physically and there are reasons why we haven't been able to get results like the one we had at White Hart Lane.
"That was a performance we're capable of repeating consistently and that's the aim. It's something we did at the end of last season.
"The position we're in is not somewhere we want to be but we are who we are, we're not shy of these challenges. We look forward to them.
"It's a great opportunity to go into the final 12 games of the season with the opportunity of achieving our aim and that's the way we see it.
"It's been a difficult season in terms of missing key players but, on the flip side, it's been great for other players and young players to get experience that we're going to be benefit from in the final third of the campaign.
"As long as I can see the team improving and developing, I'm always excited for the next step."