Roberto Martinez: Bust-up between Wigan pair showed passion
Wigan boss Roberto Martinez says he was glad to see two of his players almost coming to blows on the pitch
Last Updated: 03/03/13 2:43pm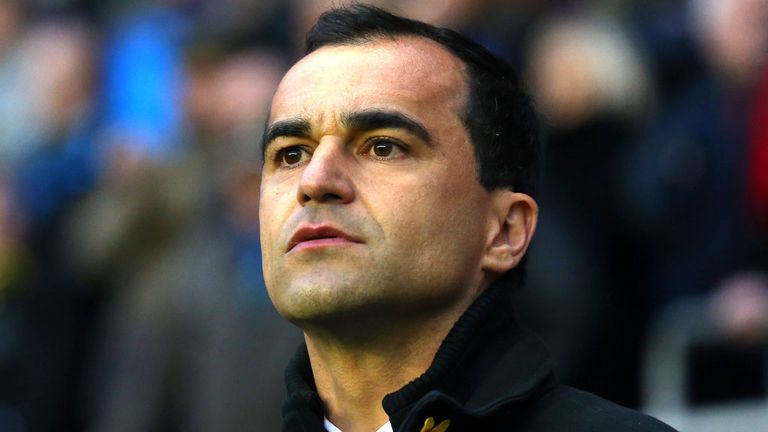 Emmerson Boyce and James McArthur squared up to one another during Saturday's 4-0 thrashing by Liverpool and had to be separated by captain Gary Caldwell.
But rather than castigate the pair for their ill-discipline, Martinez said he welcomed their set-to.
"If I'm honest I was glad to see that because the position we are in we need passion," said the Spaniard.
"We cannot have players who accept defeat and go through the motions.
"It was a moment of frustration between the players who had the feeling we had thrown away the opportunity to win three points and the reaction from James and
Emmerson is something I want to see in the dressing room.
"I think they were demanding a little more from each other and then it became a little argument.
"If everyone could have that passion in the dressing room we would have been a lot more competitive than we were in the first 20 minutes."
Martinez revealed: "At half-time there was a lot of respect between the two players, who analysed their frustration and used it in a good manner to perform better in the second half.
"I'd rather see that passion on the pitch than players accept defeat and not get hurt when their performance is not what is should be."