Dream come true for Emmerson Boyce to play for Wigan at Wembley
Wigan defender Emmerson Boyce says it will be a dream come true to play for Latics at Wembley on Saturday.
Last Updated: 13/04/13 5:46pm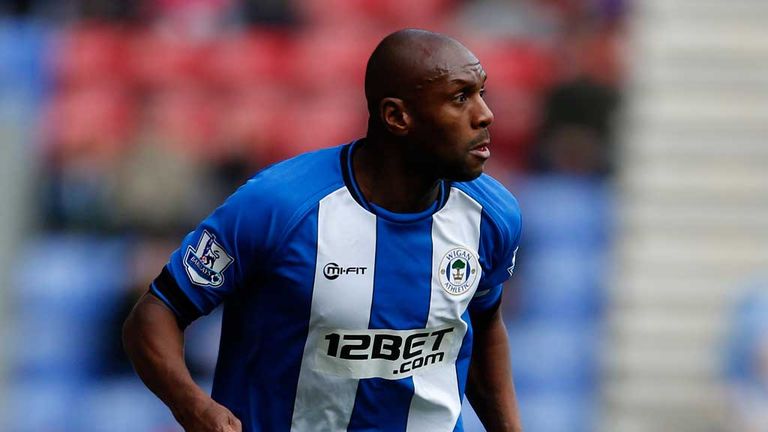 Boyce, who joined Wigan from Crystal Palace back in 2006, admits he thought he had missed out on the chance of experiencing such big occasions after turning 33 last September.
He said: "Wigan gave me a chance to get back into the Premier League when I was at Palace. The club's come a long way. I've seen a lot of players come and go.
"We always seem to be avoiding relegation every year but to be going to Wembley is going to be a proud moment for me as well as the club. I'm just happy to be part of it.
"You always have a dream of playing at Wembley. I thought that moment had passed but always hold onto your dreams and sooner or later they may come true. Thankfully mine's come true."
Boyce is also in line to captain the side after leading the team in their previous four matches, with Gary Caldwell and Ali Al Habsi on the bench.
He added: "If it is the case then it will be a proud moment for me. My family will be in the crowd and to lead the team out would be a special honour."