Wigan's Jean Beausejour hopes for Premier League survival and FA Cup win
Wigan's Jean Beausejour is keen to avoid an unwanted double of FA Cup success and relegation in the same season.
Last Updated: 13/04/13 10:38pm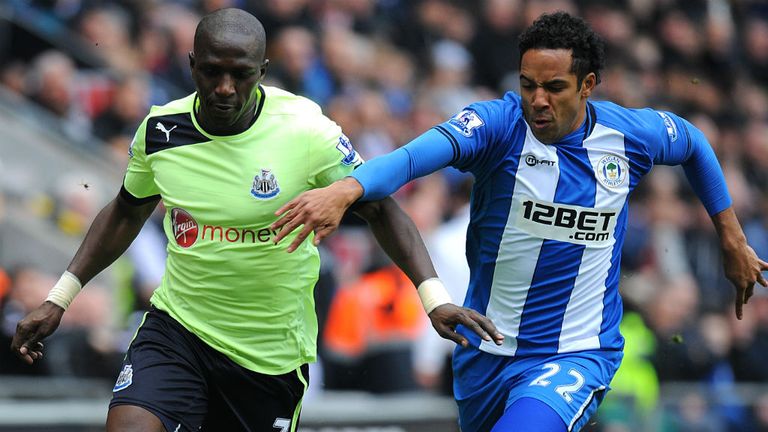 Beausejour admits he fears suffering a similar fate to former club Birmingham when they won a trophy and also suffered relegation in the same season.
Beausejour, who is set to start in Wigan's FA Cup semi-final with Millwall on Saturday, was a member of the Birmingham side that lifted the 2011 League Cup before being relegated from the Premier League in the same campaign.
The Chile international is keen to avoid a repeat with Wigan this season and he believes their run in the FA Cup is a welcome distraction from the relegation dogfight.
"I remember winning at Wembley was an unbelievable experience," said Beausejour.
"But the season did not finish well at Birmingham and for that reason I have a little bit of fear about things now with Wigan.
"At Birmingham we relaxed a bit after winning the League Cup but the league table situation was totally different to that we are now facing with Wigan.
"We are in the relegation zone whereas Birmingham were not. Being too relaxed at Birmingham affected us.
"In our case at Wigan, the FA Cup is a relaxation, so it is the opposite situation. If we reach the final, it won't change the team's attitude because we are fighting against relegation.
"It is not necessary for the manager to tell us about our priorities. We know the situation in the Premier League is tough."