Jordi Gomez excited for Wembley but says staying up is Wigan's priority
Jordi Gomez is looking forward to his Wembley debut but insists Wigan's priority is staying in the Premier League.
Last Updated: 13/04/13 5:44pm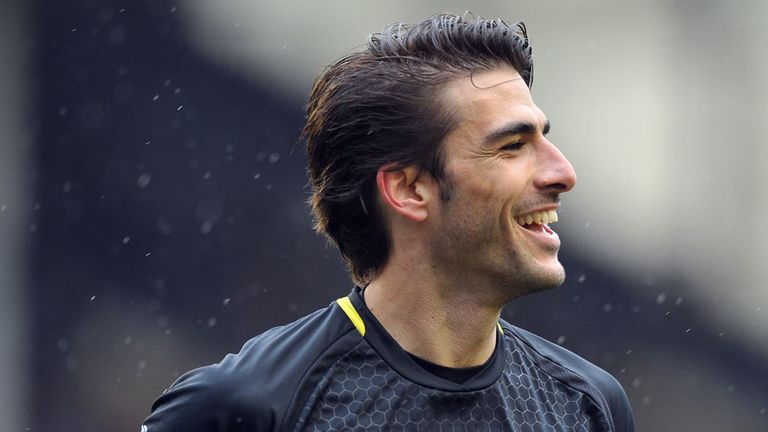 The Latics take on Millwall in the last four on Saturday, with a final clash against either Chelsea or Manchester City awaiting the victor.
But Wigan know they cannot afford to take their eye off their domestic campaign, sitting third bottom of the table at the heart of a tight relegation scrap.
For 27-year-old Gomez, Saturday will mark the first time he has played at Wembley, but the Spaniard is not letting the occasion distract him from the task facing Wigan in the league.
He said: "We're in the semi-final and it's always nice to be in those situations but we have the league as well, and that's our priority at the moment.
"If we go to the final [we will] play in Europe next season, that would be a plus.
"It would be better if we stayed up, got to the final and then on top of that we went into Europe next season - that would be perfect."
After losing just one in their last seven games in all competitions, winning five, Gomez believes Wigan have found form at the right time.
"We have seven points from nine so we are in a good moment of form now," he added. "We should focus on our style, it doesn't matter who we're playing against."
Team spirit
Gomez hopes the healthy team spirit in the Wigan camp will give them an advantage going into Saturday's showdown.
"I've been in all the games in the FA Cup but it's not only me, anyone who has been part of the team has played really well," he said.
"It's not about one player, it's about the team. Everyone deserves to be in the semi-final and everyone is excited about it - the fans, the players.
"We know it's going to be difficult, we've played teams in other divisions a few times before and it has been difficult. There is a great team spirit, normally you get one or two players that are a little bit crazy but in this team there is no one like this, everyone is helping each other."