Wigan stars thrilled as Latics reach FA Cup final for the first time
Wigan captain Emmerson Boyce said reaching the FA Cup final is a "dream come true."
Last Updated: 13/04/13 10:10pm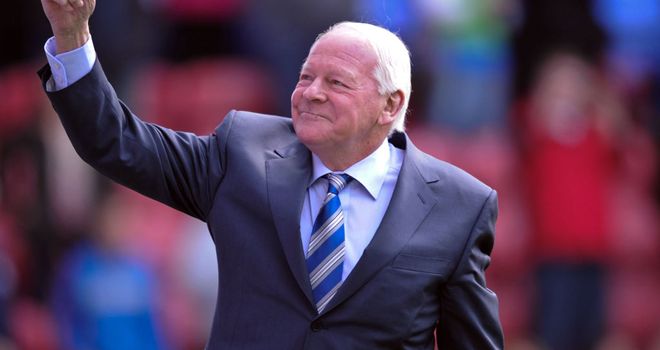 Whelan had his playing career ended when he broke his leg in the 1960 FA Cup final - a match his Blackburn side went on to lose 3-0 to Wolves. And reaching the final with Wigan has been his ambition for years.
Goals in either half from Shaun Maloney and Callum McManaman saw them beat Millwall 2-0 in the semi-final at Wembley, and the Latics will return to the same venue to take on either Chelsea or Manchester City in the first FA Cup final in the club's history.
Captain Emmerson Boyce said reaching the FA Cup final is a "dream come true."
"It's amazing, a dream come true for the club and the fans," Boyce said. "People have said a lot about the fans but they were excellent today.
"I want to say thank you too to the chairman... there are too many people to say thank you to. I can't wait for the final now. The chairman has been a long time waiting for this too.
"The manager has been excellent. The whole team has been excellent.
"We always knew Millwall were going to be a tough game. They had good opportunities and could have scored but we showed great character. It was a professional performance and we can look forward to the final now."
On-loan Paul Scharner, who played in the League Cup final during his first spell at Wigan, added: "It's unbelievable. We are in the final.
"The chairman deserves it most, and the supporters. In the second half they were trying to get an equaliser but we kept a clean sheet and I'm so happy to reach the final."
"It doesn't matter (who we play). The final is always tough and both teams are very strong."
Maloney added: "It's a massive occasion for us today, and it will probably sink in in the next couple of days what exactly lies ahead.
"The chairman has spoken publicly about what it means to him and the whole club - it's a massive thing.
"The first half we controlled but in the second half Millwall pinned us right back and it felt tough until the second goal."