Roberto Martinez turned his attention to Premier League survival after Wigan's FA Cup win
Wigan boss Roberto Martinez is hoping to complete a 'double' after watching his side lift the FA Cup on Saturday.
Last Updated: 12/05/13 10:40am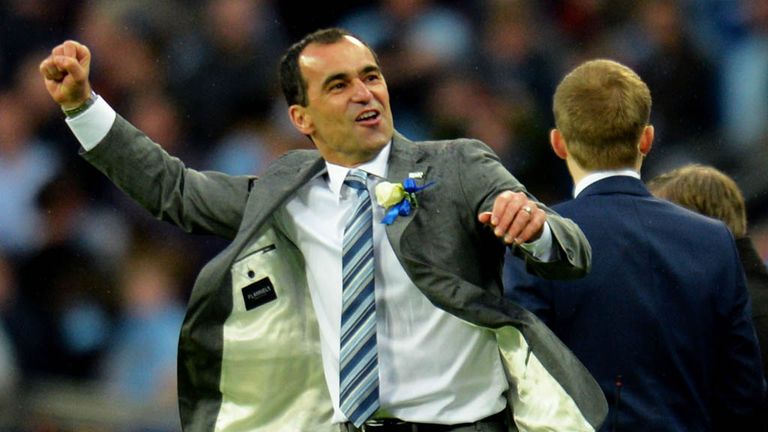 Ben Watson's last-minute goal earned the Latics a 1-0 win over Manchester City at Wembley on Saturday but Martinez had little time for celebrations.
The Spaniard instructed his players to take ice baths as his focus turned to the remaining two league games which will determine their Premier League fate.
Wigan, three points adrift of safety in the relegation zone, play Arsenal on Tuesday at the Emirates before a final showdown next Sunday against Aston Villa at the DW stadium.
Martinez said: "From a physical point of view I don't know how quickly we can recover from this. We are playing on Tuesday against Arsenal with a squad where we have six or seven players missing through injury.
"But we always face adversity and we don't moan about it. We'll get on with it. We will be brave and hopefully get the points we need to achieve our aim.
"It is a shame that the final couldn't be the final game of the season and we could have been enjoying and celebrating.
"Today wasn't an accident. That doesn't happen by mistake or because we were lucky. I believe we can get enough points to stay in the league which would be like winning the title. We will fight hard to get the Double."