'Dream come true' for Ben Watson: From recovering from injury to score the FA Cup winner
FA Cup hero Ben Watson said scoring Wigan's stoppage-time winner was a "dream come true" after returning from injury.
Last Updated: 12/05/13 3:01pm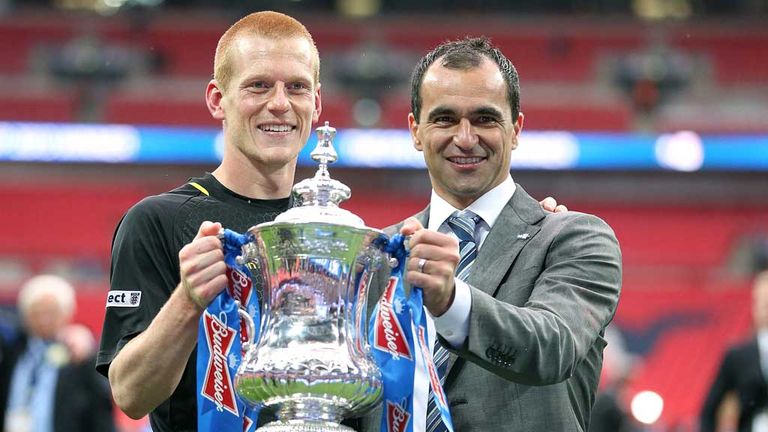 The Latics midfielder, who came on as a substitute against Manchester City to score a superb header in stoppage time, only returned to action last weekend after nearly six months out.
And the 27-year-old said he couldn't believe his Wembley performance, after revealing the opportunity to appear in the final had spurred him on in his recovery.
"It was a long six months but I worked hard and was around some good people. They helped get me through those six months and this is a dream come true," Watson said.
"When we got to the final that was always my aim, can I get fit for the final? I did that, I worked hard. It definitely makes it sweeter.
"Breaking your leg to scoring the winner in an FA Cup final. It's crazy. I hope I never come down from this high."
The former Crystal Palace midfielder added: "No one thought we'd win but the lads believed, the fans believed and we've done it.
"We were under no pressure, Man City were under pressure to bring silverware back home. We knew we could go out there, enjoy the game, it's not like you're going to be in an FA Cup final every year in your career.
"I thought we controlled the game. We were creating good chances and I thought we were definitely going to win. The lads out there from the goalkeeper through to the forwards, everyone was fantastic.
"I just wanted to get on the pitch. Once I got on there and they went down to 10 men, I knew this was our chance to win an FA Cup."