Gary Caldwell hopes Wigan's Cup win will boost Premier League promotion hopes
Wigan skipper Gary Caldwell believes the recent FA Cup win could give them that extra push to bounce straight back up.
Last Updated: 21/05/13 10:25am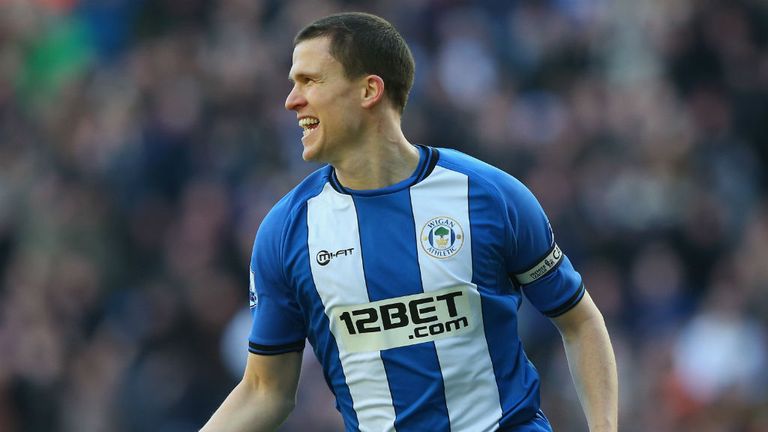 The 31-year-old is confident this is not the end of Wigan's fairy-tale story and is looking to prove critics wrong by helping his side win back promotion to the top tier of English football.
"Many of our critics are saying this is the end of Wigan Athletic and I only had to see our chairman Dave Whelan on Sky Sports to show me that this isn't the end, but a new beginning," said Caldwell.
"Our club has an FA Cup in its history books and with our fans' backing, I'm sure we can have a bright future."
Wigan celebrated their FA Cup win over Manchester City with a parade through the town on Monday, just days after being relegated.
With constant speculation regarding the future of manager Roberto Martinez, Caldwell believes it is imperative for the club to stay together.
He added: "We won the greatest cup competition in the world against a team full of world-class players by playing football the right way.
"This is what we have to take with us into next season - a feeling that our club can achieve great things when we stick together.
"And I have no doubt that this can take us straight back to where we belong."