Wigan goalkeeper Mike Pollitt puts pen to paper on new one-year deal
Wigan goalkeeper Mike Pollitt has agreed a new one-year deal which will tie him to the club until next summer.
Last Updated: 28/06/13 5:33pm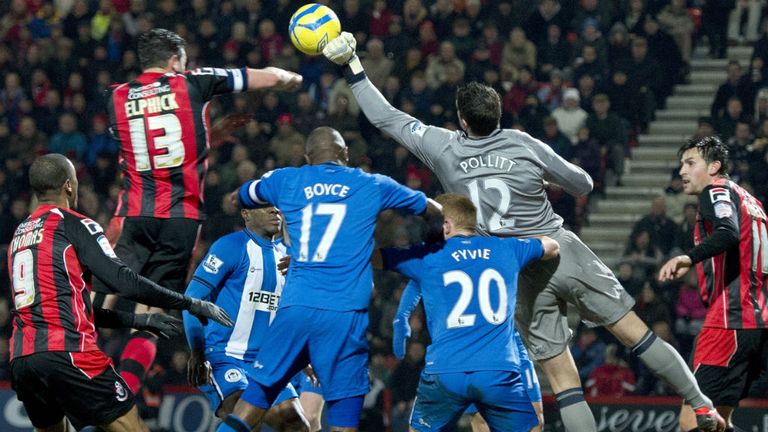 Pollitt, who made the move from Rotherham to Wigan in 2005, made his last appearance for the club in January before being forced off through injury which later required surgery.
But the 41-year-old, who returned to training at the end of the season following a successful operation, is now relishing the chance to return to action.
"I'm delighted to sign; I picked up a bad injury back in January, the worst of my career to be honest, but I'm feeling good now," said Pollitt.
"I managed to get some training in towards the end of the season and have been doing a lot of work during the summer to make sure I can come back to training fighting fit.
"This will be pre-season number 25 for me and there's probably many people who can't say that so I'm made up to preparing for it and come Monday I'll be in the pack once more, starting the hard work to be ready for the start of my ninth season at the club."