Sean O'Driscoll wants Bristol City winger Albert Adomah's future resolved
Bristol City manager Sean O'Driscoll wants a speedy resolution to Wigan target Albert Adomah's future.
Last Updated: 15/07/13 10:03pm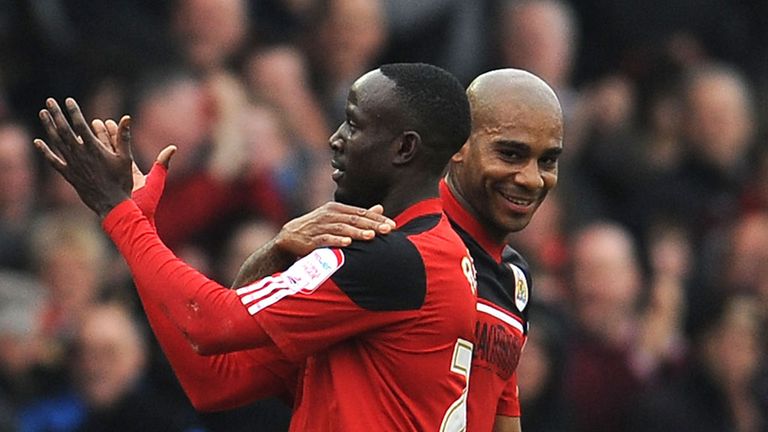 Adomah, who has 12 months left on his contract, handed in a transfer request at Ashton Gate last week after two bids from Wigan, reportedly in the region of £850,000, were rejected.
The 25-year-old has been left out of City's pre-season training camp in Spain and O'Driscoll wants the matter sorted by the time the squad return at the end of the week.
"I want this settled by the time we get back from Spain and I don't want it dragging on into the season," said O'Driscoll in the Bristol Evening Post.
"If he wants to see out the last year of his contract here, then fine. If we sell him, then I don't have a problem with that either. Albert understands that and is okay with it.
"It is out of my hands to a degree and is down to the powers that be, but hopefully it will be settled quickly.
"I've spoken to Albert and I've told him I just want to bring this thing to a head. Either it is going to happen or it is not.
"The sooner the situation is sorted out one way or the other the better. Until something is decided, there will continue to be speculation and I will not be able to play him."
Regarding Wigan's bid for the former Barnet wide-man, O'Driscoll added: "There is still an offer on the table from Wigan. I've spoken to Owen Coyle and asked if that offer is still kosher and he told me he likes the boy.
"But it is not my money and it is up to others to decide what they want to do and make it clear so we can move on."