Transfer News: Wigan reject Everton offer for James McCarthy
Wigan Athletic have rejected a bid from Everton for James McCarthy, Sky sources understand.
Last Updated: 02/09/13 11:32pm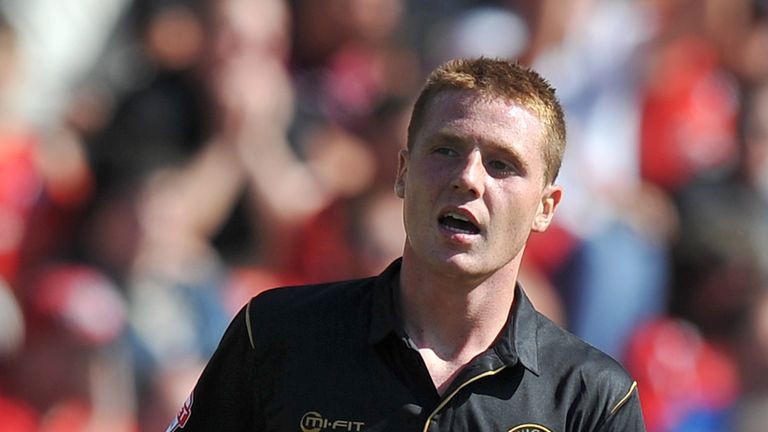 Toffees boss Roberto Martinez has lined up a deal for his former midfielder - and Everton have now firmed up their interest with an offer.
However, the bid falls short of Wigan's valuation of the Irish international.
Wigan are believed to want in excess of £10million for the 22-year-old, who joined from Hamilton in 2009.
Whilst Everton's offer is reportedly worth £10million - at least £3million of that is understood to be in add-ons, therefore not meeting Wigan's valuation of the player.
Wigan chairman Dave Whelan told the Daily Telegraph: "We have had a couple of offers for James McCarthy which we do not believe are good enough at the moment.
"We have a valuation on the player and until a club meets the asking price we will not be doing business, it's as simple as that.
"I have made a promise to James that he can leave if Wigan receive the right offer but we haven't received that yet. A few clubs have made inquiries but Everton are the first club to put some money on the table.
"James is perfectly happy at Wigan and if he stays beyond the deadline, then great. But this is unsettling for us as a club and the transfer window is barmy - it should shut at midnight the day before the season starts so we can avoid all this worrying."
Whelan also revealed the club had turned down what he described as an 'insulting' offer from Crystal Palace for Callum McMananman - who has also been linked with Cardiff.
"I don't know if they were trying to be funny or clever but it was an insulting offer and not worth taking seriously," he said.
"Callum has got so much to offer but I firmly believe his career would be best served with another year at Wigan."