Wigan star Shaun Maloney to get back problem assessed
Wigan Athletic star Shaun Maloney is set to see a specialist over a back problem.
Last Updated: 23/09/13 8:09pm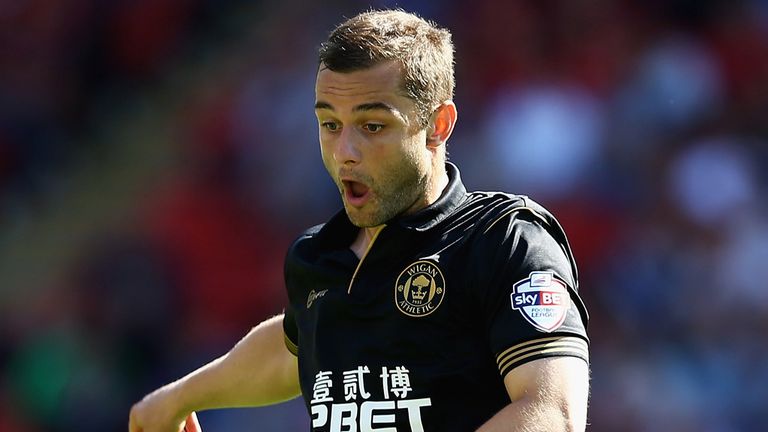 The Scottish forward has been forced to sit out Wigan's last two matches, after picking up the problem which on international duty.
Wigan boss Owen Coyle is hoping that the diagnosis is not a serious one.
"It's a source of frustration for Shaun and it's a source of frustration for me because I know he is an outstanding player," Coyle told the Wigan Evening Post.
"When he he's fit and available he is in the Wigan Athletic side, there's no doubt about that.
"He tweaked his back when he went away with the Scotland squad the other week, although he played both games and was their matchwinner in the second one.
"He wanted to play at Leicester because he cares so much, but I think we all saw that it wasn't the Shaun Maloney that we all know and love.
"We had to bring him off and his back was still bothering him ahead of the trip to Belgium so he didn't travel with the rest of the squad.
"He was scanned last week which shown a little irritation, and he'll see the specialist on Tuesday so we can ascertain exactly what the damage is.
"We're hoping it's just the usual wear and tear you would expect from players over the age of 30 and, if he is out, it won't be for too long."