Football League: Owen Coyle says that the cost of goal-line technology is a big issue
Owen Coyle believes the cost of goal-line technology could delay its introduction at Football League grounds.
Last Updated: 29/10/13 1:25pm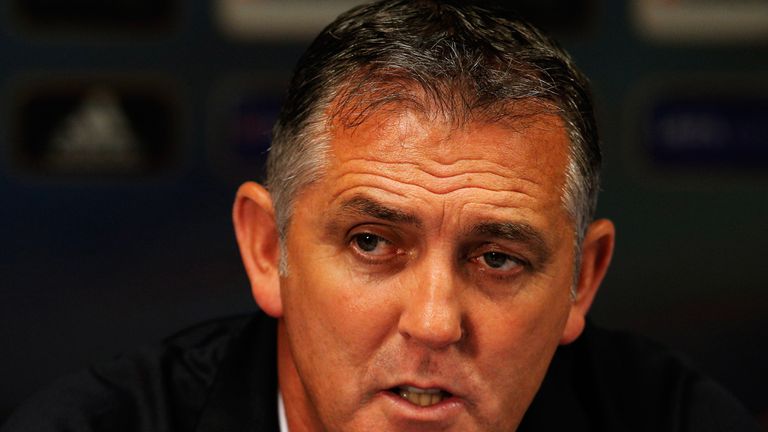 There have been calls for the technology to be introduced into the Football League after Watford were denied what they felt was a legitimate goal during their 1-1 draw at Brighton on Monday.
The Hornets were leading 1-0 when Brighton captain Gordon Greer miscontrolled Fernando Forestieri's shot, with replays showing the ball had crossed the goal-line before Greer hacked it clear.
Wigan Athletic boss Coyle told Sky Sports News that he would like to see the technology installed at every Football League ground but understands the cost will always prove a problem.
"I've been an advocate of goal-line technology for many years," said Coyle.
"I think we all accept that the job of the referee and his assistants is very difficult, but what we want them to do is get the major decisions right. It doesn't come any bigger than getting goals right.
"Obviously there are huge financial implications; that will always be the difficulty. We know the huge wealth of the Premier League clubs but it will always be difficult further down the leagues.
"For me, the more of it we get in the better because those teams work hard all week, and when the ball crosses the line you expect to get the goal.
"It happened to England in the 2010 World Cup, and who's to say how that game would have turned out had the goal been given. I've also experienced it first-hand.
"The sooner we get it brought in the better but we have to understand the financial implications involved."