Owen Coyle hopes Wigan can reach Europa League knockout stages
Wigan manager Owen Coyle says his players know their Europa League destiny lies in their own hands.
Last Updated: 28/11/13 6:57pm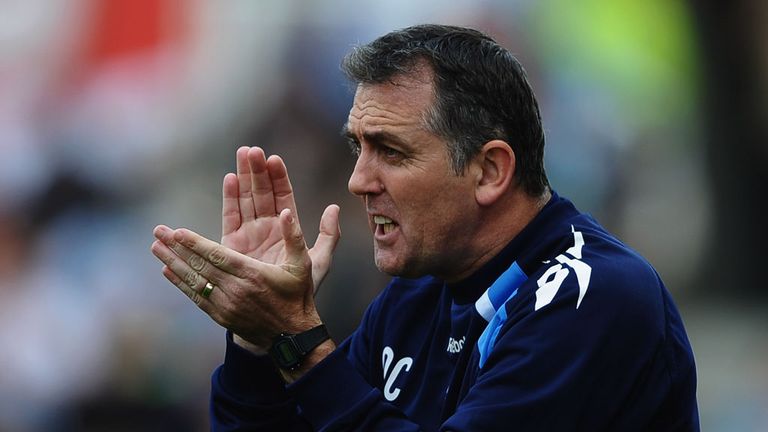 With two games left to play Wigan currently occupy second spot in Group D as they prepare to entertain Belgian side Zulte Waregem at the DW Stadium on Thursday.
Victory over Zulte would secure their passage to the last 32, provided Maribor fail to beat Rubin Kazan, and Coyle believes qualification would be a remarkable feat for the Championship side.
The Wigan manager said: "We're the only second-tier team operating in the Europa League and we have a fantastic chance with two games to go to qualify for the knock-out stages, which would be an incredible achievement. We want to do everything in our power to try and achieve that goal.
"We want to stand toe to toe with some good players and good teams. We've done that to this point but we want to take that to the next stage.
"The incentive is there not only for ourselves but also Zulte Waregem, because it could be a Milan, an Ajax, a Napoli - there's going to be some fantastic teams coming out of the Champions League never mind the quality that's already in the Europa League."
Coyle knows Thursday night's game will be a difficult challenge for his players but he insisted his players know what they have to do and are ready for the task that lies ahead.
"For us to be able to reach that 32 would be a great achievement but we're going to have to go and earn it," Coyle said. "This is a very good side, very attack-minded, they've got some terrific players.
"The players will certainly know the outcome of the game between Rubin and Maribor but regardless of what that result is our destiny is in our own hands.
"After four games in the group we were disappointed to lose our unbeaten European record last time out in Kazan. We want to get going again and the players have shown they're very much up for the challenge."