Newcastle and Everton transfer target Harry Maguire wants Blades stay
Harry Maguire has pledged his future to Sheffield United for at least the next five years.
Last Updated: 08/09/12 12:33pm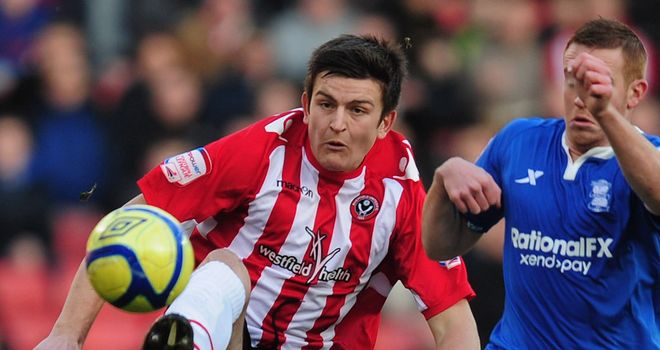 The 19-year-old centre-back has been linked with Newcastle United, Fulham and Everton in the past but he has no interest in leaving Bramall Lane.
Maguire has three years left on his current contract and has indicated he would be happy to stay beyond 2015 if that is required to get the League One Blades into the top flight.
He said ahead of Saturday's match at Scunthorpe: "My future's with Sheffield United.
"I look forward to being here three, four or five years, if it takes us that long to get back in the Premier League.
"I'm willing to stick it out that long.
"I'm contracted for three years but I'm happy to wait five to get to the Premier League. We're looking at the future. This is a huge club."
Maguire was a first-team member of the Sheffield United side who last season lost on penalties to Huddersfield Town in the League One play-off final.