Oldham Athletic have rejected allegations of racism in game at Sheffield United
Oldham have rejected claims that a ball boy was racially abused during their game against Sheffield United on Saturday.
Last Updated: 14/10/12 4:39pm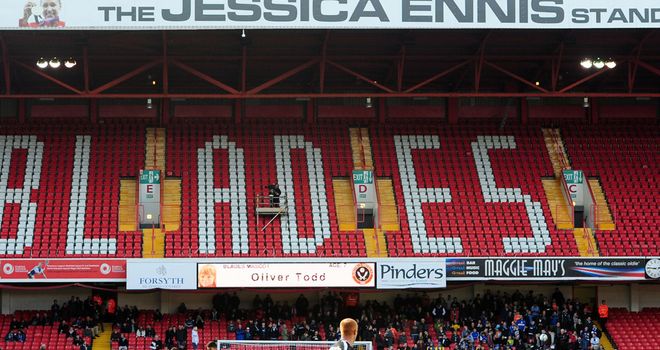 Latics winger Lee Croft has "categorically denied" allegations of using racist language towards the ball boy during the 1-1 draw at Bramall Lane.
A statement from Oldham read: "Oldham Athletic Football Club was made aware by South Yorkshire Police after the npower League One match at Sheffield United of an allegation of racist abuse by one of its players.
"The player has categorically denied the allegation and the club and his team-mates are fully supportive of him.
"The club understands that the police are making enquiries into the allegation and, as a result, will not be making any further statements in relation to this matter."
Croft said after the game: "The lad was wasting time and tried to kick the ball away as I tried to retrieve it for a throw-in to restart the game. In my frustration, I had a go at him.
"The United fans had a go at me for that so I tried to say sorry at the end. But, when I tried to apologise, he didn't want to know and refused to shake my hand. I'm told there is a complaint against me but what have I done wrong?
"Why should I be in trouble when all I've tried to do is get the game restarted quickly? Football is passionate and, at that late stage, it was vital to get on with the game quickly as we searched for an equaliser."