Peter Beagrie
Football League Expert & Columnist
Centres of excellence
The Championship's best centre-halves, the takeover at Leeds and in-form Watford... here's Beags!
Last Updated: 02/12/12 2:08pm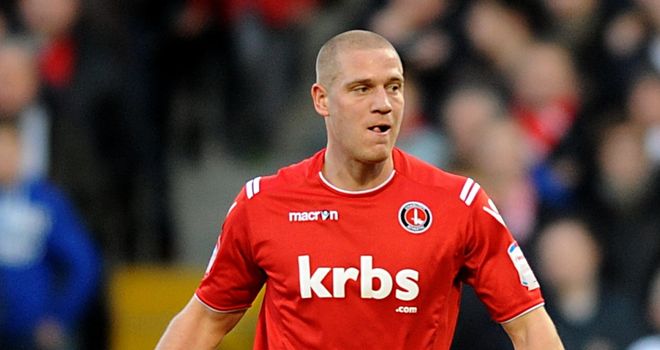 Peter Beagrie is here every week on skysports.com answering YOUR Football League questions.
The former winger, who played over 770 games, representing clubs in all four tiers of the English footballing pyramid, including Manchester City, Everton, Bradford, Sheffield United, Scunthorpe, and Grimsby, forms part of the Sky Sports punditry team for all the big matches in the Championship, League One and League Two.
So if you have a poser for Peter, whether it's about your team, a player, match or incident that has caught your eye, or a wider point on the Football League, make sure you send it in.
Read below for this week's column where Beags gives his take on in-form Watford, the takeover at Leeds and the finest centre-backs in the second tier...
Send your question to Beags
1. Mail them to skysportsclub@bskyb.com
2. Use the feedback form at the bottom of this page
CRAFTY KEN
Hi Peter, I was feeling pretty low after watching Leeds lose to Millwall on Sky last Sunday, but since then news of the takeover and a win over Crystal Palace have really boosted my mood! What do you think of the proposed takeover and what impact do you think it will have? And after our win over Palace, how far off are we from competing for a play-off spot or better? Cheers Sam Gilligan (Leeds United fan)
BEAGS SAYS: Leeds were on a losing run and had the saga of the takeover of the club but what a difference a week makes. Successive wins against high-flying Crystal Palace and Leicester, a completed takeover and a couple of quality players through the door and the glass is not just full but is positively overflowing. If United get three more players to bolster the squad and put in a few more performances like this week, the play-offs are accessible as the club are only six points off sixth place. The fact that Ken Bates is staying on to oversee the takeover is a good sign, too; it would have been easy for him leave and enjoy a total retirement in the Monaco sun, but he has taken so much stick that he wants to make sure that his rescue act at Leeds is not undone by any mismanagement. If I was a Leeds fan I would take the fact that Ken hasn't done a runner as a sign that he has pulled a rabbit out of the hat by getting GFH on board and before he gets his calling his name will ring out around Elland Road in a Premier League match against Chelsea. Now, that would be a comeback!
HORNETS' ZEST
Hi Peter, My club Watford had an indifferent start to the season and are now starting to gel after all the changes in personnel. Do you think they are ready to challenge for promotion or is it a season too soon? Steven Vigar (Watford fan)
BEAGS SAYS: After putting Sheffield Wednesday to the sword 4-1 in midweek to take their unbeaten run to six games and playing equally exciting football at home and away, it would be easy for Watford to get carried away. The Hornets have registered five away wins, scoring 10 goals in their last two, and that speaks volumes for the organisation, spirit and application that Gianfranco Zola has instilled, while there is no doubting the ability that Watford's foreign influx has brought. Watford flirted with the upper echelons of the division last year but fell away, mainly due to a lack of options, and I don't think Sean Dyche, one of the managers of the season if not THE manager of the season, should have lost his job, but Gianfranco, because of the foreign invasion from Udinese and Granada, was the right man to succeed Sean and club owner Giampaolo Pozzo will feel justified for the managerial change if Zola takes the Hornets to higher than their 11th-placed finish of last season. Can Watford make the play-offs? Yes. Will they? I don't think so, but they are certainly punching above their weight and entertaining us all, which after their recent financial problems is refreshing to see.
GO WES!
Hi Peter, Who do you think is the best central defender in the Championship? I may be biased but I think Charlton's Michael Morrison has to be up there. Thanks, Michael May (Charlton fan)
BEAGS SAYS: Michael, your namesake Mr Morrison is certainly up there and is a player I have held in high regard ever since I saw him develop at Cambridge and, latterly, at Leicester, under the tutelage of ex-centre-half Nigel Pearson. Morrison played in a back five when he was with the Foxes and was also switched to right-back, such was his versatility and ability on the ball; he is not the biggest but he attacks the ball brilliantly, has very good distribution and is an organiser, too. But I have to say that the player who has completely changed my opinion from ordinary to outstanding is Leicester's Wes Morgan. He was brilliant at Nottingham Forest and reached a level of performance that had a lot of club clamouring for his signature, something City captured in January. He has matured into the most consistent Championship centre-back.
SET FOR THE SACK?
Hi Peter, Sheffield Wednesday manager Dave Jones has been given the vote of confidence from Milan Mandaric. How long before he gets sacked? Cheers, Billy Hopkirk (Sheffield Wednesday fan)
BEAGS SAYS: After a five-game losing run throughout September, Milan Mandaric backed Dave Jones, saying: 'Above all else we need to have patience and trust in each other', and now, after another five successive losses, I would remind Mandaric of that statement if I was Jones. The Owls boss overhauled his squad in the summer but it is still not stacked with household names or an abundance of quality; Mandaric has stabilised Wednesday but must realise that to keep them in the Championship he needs to release funds for some loan signings. It is imperative that Wednesday stay up after spending a relatively long time in the wilderness, and you, Billy, and your fellow fans need to see, at the very least, desire, passion and drive on the pitch as well as vision off it. Michail Antonio and Ross Barkley have been the shining lights on the field, but after scoring eight goals in your first three games you have failed to score in seven of your next 16 - and recorded just one clean sheet. It could be a long hard winter, especially as teams around you are making acquisitions on the playing front.
OLDER AND WISER
Hi Peter, Jamie Cureton is still banging in the goals for Exeter at the age of 37. Why do you think he has been able to prolong his career, a bit like the way you did? Mark Hall (Reading fan)
BEAGS SAYS:
As you get older, Mark, if football is your true passion, your desire to train, play and perform gets greater. You enjoy the victories more and the defeats become harder to take; you play every game like it is your last. Your decision-making becomes greater as you have been in situations a million times before and although your movement may be slower your brain works a lot faster and you can see a situation before it develops. Jamie has a lot of these traits; he has always been able to finish and has never relied on searing pace - but he still has a few years left if he wants to play as long as I did! He is a great credit to his family, though, and a great role model to the younger lads at Exeter - and well done to you, Mark, for paying tribute to him.
IS STEVE STAYING PUT?
Hi Beags, Crewe manager Steve Davis is apparently on the verge of signing a new contract with the Alex, but are you surprised he has not been lured away by a bigger team? Not that I think there are any! Luke Clarkson (Crewe fan)
BEAGS SAYS: I like your totally impartial view, Luke! Steve has undoubtedly done a magnificent job filling what some believed was an impossible position as Dario Gradi's replacement. An incredible run of results last season took Crewe from the relegation zone and into the play-offs and culminated in promotion. Steve has got Crewe playing a good brand of football; he has added a bit of steel without curtailing the attacking flow too much and the team is definitely his and not Dario's. A couple of the young talents were sacrificed for the greater good of the club - Nick Powell, who joined Man United, being one - but in Mathias Pogba, Max Clayton, AJ Leitch-Smith and Byron Moore, Crewe have enough to comfortably stay in League One. Davis has rightly been linked with various Championship jobs, including his old club Burnley, but his future at Alex looks secure now as my understanding is that after working on a three-month rolling contract, a new 18-month deal has been agreed in principle.