League One: David Weir named Sheffield United manager as he leaves Everton
Sheffield United have appointed former Scotland international David Weir as their new manager.
Last Updated: 10/06/13 5:57pm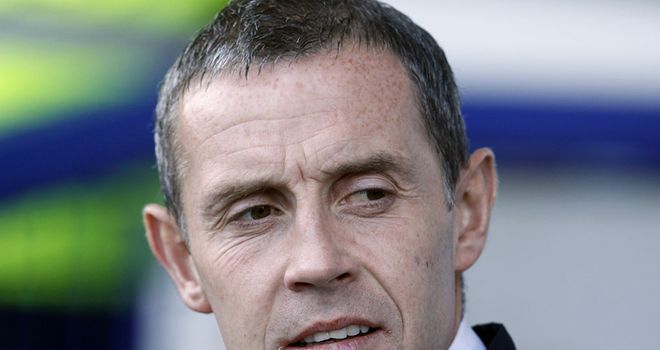 The League One club had been without a permanent boss since Danny Wilson's departure in April, with Chris Morgan taking temporary charge until the end of the season.
Weir, who spent time training with the Blades in 2012, leaves his post as reserve team coach at Everton, where he had been tipped to take on more responsibility under incoming manager Roberto Martinez
But the 43-year-old has taken up his first managerial role at Bramall Lane, where his immediate challenge will be to lead the Blades out of League One, where they have spent the past two seasons.
Weir told the club's official website: "My first thoughts about the job are of excitement, I understand how privileged I am to be named manager of a fantastic football club like Sheffield United.
"I realise what a great opportunity is in front of me now and my message to the supporters is that I will work hard and give everything to be successful at Bramall Lane.
"I honestly can't wait to get started and get a real feel for the club, then obviously I am eager to get organised for when the players return for pre-season training later this month."
Chief executive Julian Winter said: "We are thrilled to appoint David and the three-year contract emphasises the fact that he will assist in a change in club culture.
"I have stated before that the club needs to act differently and David is young, has a great pedigree and will bring a new vision and leadership to the club.
"The process of appointing a new manager has taken slightly longer than we envisaged but by taking our time we believe we have the attracted the right man to take Sheffield United forward."