Transfer News: Leeds defender Aidy White could return to Sheffield United
Sheffield United manager Nigel Clough is interested in bringing Leeds defender Aidy White back to Bramall Lane.
Last Updated: 27/12/13 9:44pm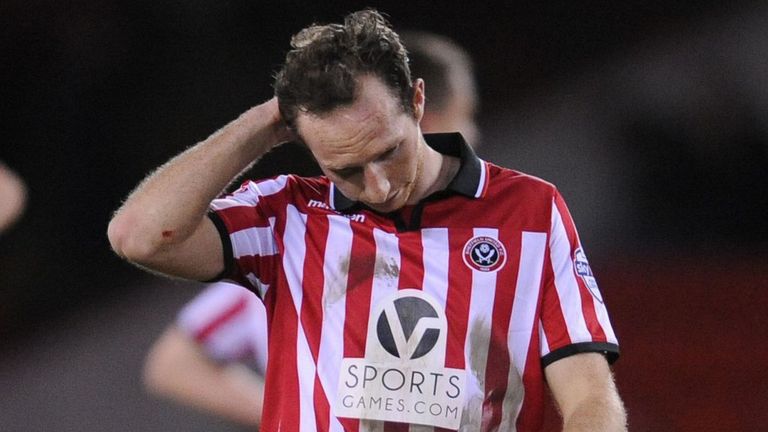 White has made eight appearances on loan for the Blades since joining in November, but picked up an ankle injury in Boxing Day's draw with Oldham Athletic.
The 22-year-old could now be sidelined for up to four weeks, but could be offered the chance to rejoin Clough's men when he is fit again.
"Yes, that's something we'd probably look at doing," Clough told The Star regarding the possibility of another deal for White.
"Aidy will almost certainly go back to Elland Road for treatment now. Leeds are his parent club and so, quite rightly, they are likely to want to oversee and take care of that.
"What happens after that is, of course, up to them but if there's a possibility of doing something again then we'd think very seriously about it because he's done well for us.
"Aidy is probably looking at around two to four weeks on the sidelines now. He's got quite a nasty sprain towards the top of the joint."