Solly is staying put
Chris Solly admits it is an ambition of his to grace the Premier League in the future, but he is determined to do that with Charlton.
By Chris Burton
Last Updated: 26/06/12 2:21pm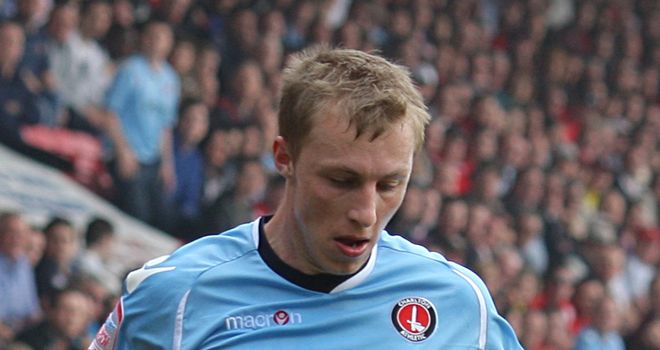 Chris Solly admits it is an ambition of his to grace the Premier League in the not too distant future, but he is determined to do that with Charlton Athletic.
The 21-year-old full-back saw his profile rise considerably in 2011/12, with his efforts helping the Addicks break through the 100 points barrier and claim the League One title in style.
Team GB coach Stuart Pearce was impressed enough to include Solly on his initial Olympic long list, while transfer murmurings this summer have suggested that he is attracting top-flight interest.
Solly is refusing to get caught up in his own hype, though, and insists his sole focus is on helping Charlton continue their ascent up the League ladder.
"I am happy at Charlton," he told Sky Sports.
Aim
"My aim is to get to the Premier League and I want to do that with Charlton Athletic. Hopefully next season we can have another good year and kick on. That's where I want to be playing, with Charlton in the Premier League.
"I have only had one year in League One and my target now is to do the same thing in the Championship. I need to prove to everyone, like I did last year, that I can play in the Championship. It's about going step by step and just enjoying my football."
Solly is convinced that Charlton have what it takes to return to the Promised Land, with a club that has taken in two previous spells at English football's top table ready to re-join the elite.
He said: "It's a massive set-up - the training ground, the stadium, the fan base - everything is set out to be a Premier League club, so that's what we're all aiming for and striving for this season.
"We're a massive club and, to be fair, we shouldn't have been in that league. But it was hard getting out of that league, everyone knows that, and that's why it took three years. Now we're out of it, we are looking forward to the Championship and hopefully kicking on again. You never know what to expect now. We are just looking forward to the task we have got ahead.
"We have got a lot of young, hungry players who haven't really played at a level higher than the Championship. We are all striving to get to the top, because that's what everyone plays football for - to play at the highest level, in the Premier League."
Stabilise
Norwich City and Southampton have shown in the last two years that momentum is a powerful weapon to have in your armoury, with both clubs having bounced out of the third tier and up into the Premier League.
Solly said: "We have seen teams do it in the last couple of years, back-to-back promotions, but I don't think our expectations will be too high. We're our own club and we know what we have got to do. We aren't looking too far ahead just yet."
It is important that the Addicks do not allow themselves to get carried away, but Solly is expecting a few fresh faces to have been added to their ranks by the time the 2012/13 campaign gets underway and for Chris Powell's side to more than hold their own in the second tier.
He said: "I imagine there will be a few in. That always happens to the squad. It will be nice to see who comes in.
"We have got to stabilise the club as a Championship side now, that would be a successful season. But, of course, there is that goal at the end of the season if you can really push on for promotion - just around the corner is the Premier League. There is always a chance that you could be in that division in a year's time, so it could be an incredible year."