Charlton boss Chris Powell salutes "resilience and bravery" in goalless draw at Millwall
Charlton boss Chris Powell saluted his side's "resilience and bravery" in the goalless draw with Millwall.
Last Updated: 02/12/12 10:25am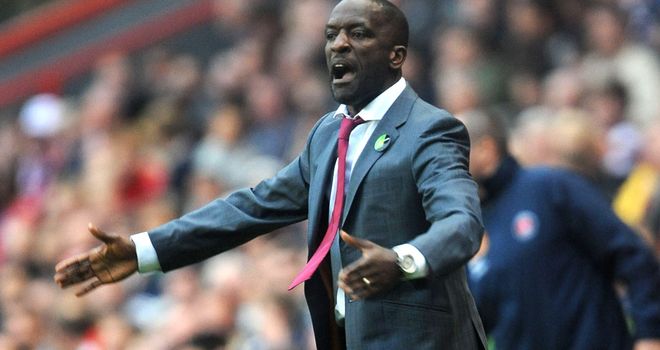 Leon Cort was particularly impressive in the heart of the Addicks defence as Powell's side extended their unbeaten run to seven matches.
Charlton were on the back foot for the majority of the derby at The Den, but Powell said: "They stood up to the test and it's quite an intimidating place.
"This place will test your resilience and bravery and my team was full of that, especially the centre backs and keeper.
"We didn't create much but we're playing against a side in good form. I thought we were competitive and it was a performance full of bravery.
"They're in a very good place under Kenny but as the game wore on, you could see it was a case of making sure we wouldn't be beaten.
"Whether we had that moment of quality to win the game is questionable, but I'm happy we've walked away with a point unbeaten.
"There were no winners today and no bragging rights for anyone in the office."