Contract news: Leicester new boy Ben Hamer was open to staying at Charlton
Ben Hamer has linked up with Leicester, but says he had been willing to pen a new deal at Charlton in December.
Last Updated: 02/06/14 11:03pm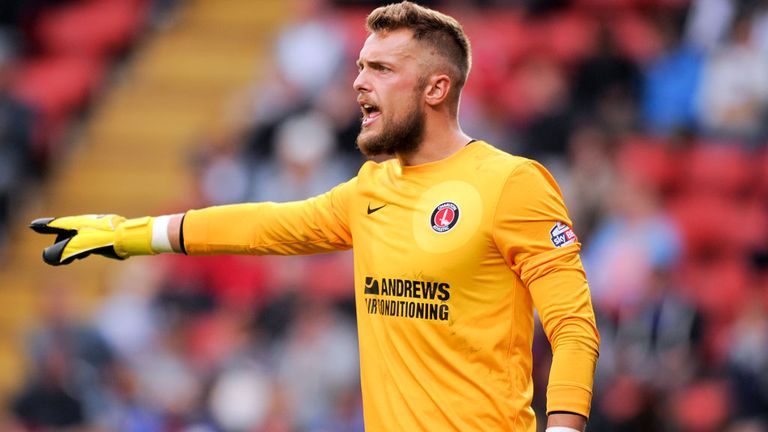 The 26-year-old goalkeeper has agreed a summer switch to a club preparing for life back in the Premier League after reaching the end of his contract at The Valley.
Hamer has, however, revealed that he never expected to be in this position.
Willingness was shown towards the end of 2013 to extend his stay at Charlton, but discussions were shelved and one of the most consistent shot-stoppers outside of the top flight has found himself on the move.
He said in the South London Press: "I wanted to sign a contract back in December, it was kind of pushed to one side. I wasn't made to feel like it was going anywhere.
"I don't think the owner knew too much about me. I was out from November to February.
"The message was that I had got to prove myself. When I've already been number one there for two years, it was a bit disappointing to hear that.
"I got back in the team with three months to play and did very well. I said I wanted to open talks again, but it wasn't until after the last game they put an offer on the table. When it takes that long you have got to start making plans.
"Charlton offered me a two-year deal and Leicester offered me a four-year one. They are a great club that are going into the Premier League - it was a no-brainer.
"I wanted to be a part of that environment. I want to play in the Premier League. I know it is going to be a difficult tussle with Kasper Schmeichel, but at least I've got a chance in that situation."
Hamer says he is fully prepared to be competing with Schmeichel next season, with Leicester having made it clear that they have no intention of parting with the Denmark international.
He added: "He was the best keeper in the Championship and I've been made aware he is staying - I see that as a challenge.
"In this game, you have got to back yourself. I've always done that.
"Even though he's a fans' favourite and in all likelihood will start, then it is a case of biding my time and working hard, pushing on in training. When a chance comes, I've got to take it."