OPLC receives four bids
West Ham face competition to become tenants of the Olympic Stadium after three other bids were lodged.
Last Updated: 23/03/12 4:23pm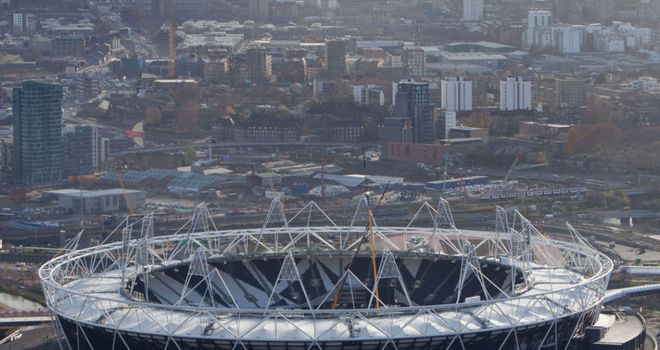 West Ham face competition to become tenants of the Olympic Stadium after the Olympic Park Legacy Company confirmed there were three other bidders.
West Ham announced earlier on Friday that they had submitted a fresh proposal to lease the stadium after this summer's London Games.
The Hammers won the original bidding process to move to the ground last year, but the deal collapsed after complaints from Tottenham, Leyton Orient and another anonymous party.
The OPLC has now confirmed that there have been offers from elsewhere and a decision is expected before the Olympics start on which bid has been successful.
By Friday's noon deadline for submissions, the 16 would-be bidders who had shown an interest at the start of this new process had gone down to four.
Sky Sports understands that Leyton Orient are not among the bidders despite showing an interest last year.
Further ahead
An OPLC spokesman said: "We have received four bids from parties interested in using the stadium after the Games.
"The Legacy Company will shortly start its evaluation process, with the aim of announcing which concessionaires will occupy the stadium alongside athletics before the Games.
"Legacy planning is further ahead than any previous Olympic host city.
"The stadium will become the new national centre for athletics and host of the 2017 World Athletics Championships and we remain on course to reopen the stadium as a multi-purpose venue in 2014."