Sam Allardyce is looking forward to seeing West Ham play against Norwich
West Ham manager Sam Allardyce is looking forward to seeing his side return to Premier League action at Norwich City.
Last Updated: 14/09/12 10:42pm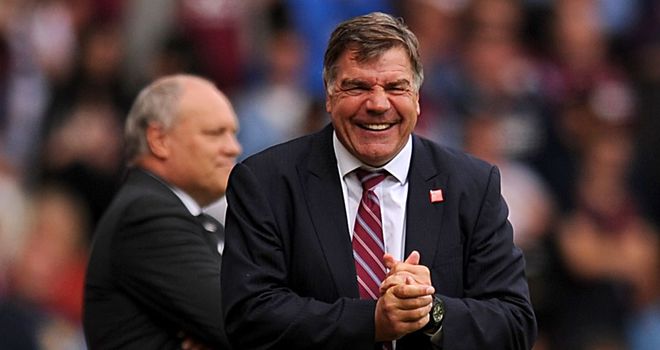 Due to injuries and the international break, Allardyce has seen most of his new-look squad come together for the first time this week and he believes it is a group of players strong enough to enjoy a good campaign.
The Hammers have already picked up six points from their opening three games, and Allardyce is hoping to build on that tally at Carrow Road.
He said: "I think we could have a relatively good season - it is far too early to tell what combinations will be what and who will perform better.
"Everyone who has a place will have to fight very hard to keep their place now with the squad we have got and anyone who gets a place will have to perform very, very well to keep it if they get the chance.
"That competition for places is a huge factor in getting the best out of the players on a consistent basis which is what you have to do to get the results you want in this division.
"But, like every away game in this league, Norwich will provide a difficult test for us.
"It will also be good to see Chris Hughton at his new club, but hopefully I will be the one smiling at the end of the game."