My heroes
West Ham United midfielder Matt Taylor speaks to Sky Sports and looks back through the years to pick his favourite footballers
Last Updated: 05/10/12 3:51pm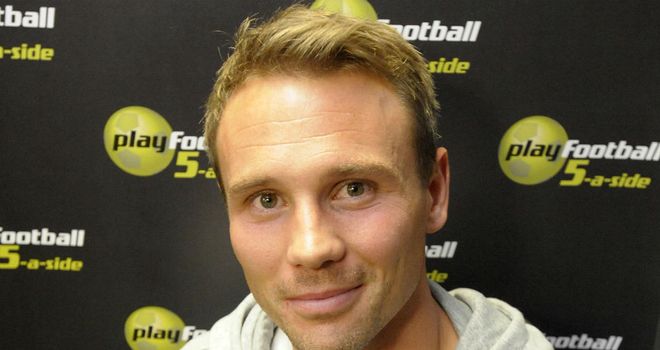 Paul Gascoigne
As a kid, I used to go to a lot of Tottenham Hotspur games with my dad. Watching Gascoigne play for Tottenham and England, he was fantastic. I, along with a lot of people, do not tire of watching Gascoigne's games. He saw things other people did not, like picking a pass. One of the biggest things was the emotion he showed on and off the pitch. He was a wonderful footballer. Being a Tottenham fan as a kid, he was someone I definitely looked up to.
Chris Waddle
He was a fantastic, jinking winger. You never really knew if he was going to cross the ball or not. He had so many tricks in his locker and a lot of feints. He was great to watch, really pleasing on the eye and, at the time, there were not too many players who were similar to him. He put great balls in the box for assists and also scored some wonderful goals.
Gary Lineker
There is a bit of a common theme, because I used to watch Tottenham. Obviously not just when he was at Tottenham, when he was at Barcelona as well, Lineker was a fantastic finisher. If he was playing now, he would be a modern day poacher. He was always in the right place at the right time. His finishing was second to none and he rightly got a lot of caps for England and also a lot of goals for club and country.
Glenn Hoddle
He was fantastic in the middle of the pitch, fantastic on the ball and had great energy as well. He seemed to make time and space, when mere mortals like me might not have as much. He picked a pass and scored some wonderful goals. I cannot remember who it was against but I remember going to White Hart Lane and seeing him smash one in the top corner. That is my lasting memory. I think he has had a distinguished coaching career as well.
John Barnes
I am going away from the Tottenham theme. For Liverpool and England, he was left-footed and so was I as a kid. I looked up to him. He was a proper No.10. He got the ball and made things happen. He was a captain as well so was really good. I had a bit of a soft spot for Liverpool as well when I was a kid.
West Ham United star Matt Taylor officially opened PlayFootball's latest 5-a-side centre in Romford, Essex. PlayFootball is one of the UK's leading 5-a-side centres. Get involved and log on to playfootball.net for more information