Sam Allardyce wants West Ham to cut out the slip-ups after Wigan defeat
Sam Allardyce has urged West Ham United to minimise the number of 'slip-ups' following the 2-1 defeat at Wigan Athletic.
Last Updated: 28/10/12 3:09pm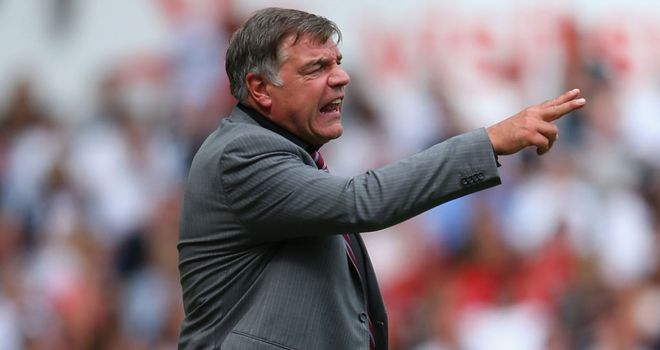 West Ham have made a bright start to life back in the Premier League, but Allardyce was disappointed with his team's performance at the DW Stadium.
Although there will be plenty of chances to bounce back, West Ham's run of fixtures up until Boxing Day looks very challenging, with Manchester City, Tottenham, Manchester United, Chelsea, Liverpool, Everton and Arsenal all coming up.
Allardyce said: "When you look at the fixtures we've got coming now, this was a chance for us to get a result.
"The group of games now, you know anything other than your very best is going to be a problem to get a result, and even your very best might not get you one.
"We had a really good performance against Arsenal and got beaten 3-1. Slipping up here and everyone saying, 'Well, it's a good start', you've got to minimise your slip-ups as much as possible.
"We were never at the races, Wigan deserved the win."