Sam Allardyce acknowledges that West Ham are entering a testing run of fixtures
Sam Allardyce feels West Ham United's start to the season has them well placed to tackle a testing run of fixtures.
Last Updated: 03/11/12 4:39pm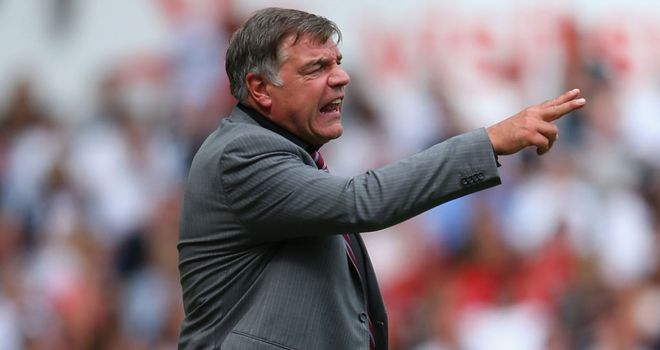 The Hammers, in their first season back in the Premier League, have collected 14 points from nine games and are handily perched in the top half of the table.
Allardyce feels the efforts of his side so far means they have margin for error heading into potentially tricky ties against Newcastle United, Tottenham Hotspur, Manchester United, Chelsea and Liverpool.
"We knew (about the fixtures) at the start of the season and that is why we were looking to get the points on the board that we did and, like I say, nine games have passed and we have had two disappointing results, both away (from home)," he said.
Allardyce concedes that he is not expecting to collect masses of points over the coming weeks, but feels a number of West Ham's top-flight rivals would happily trade places.
"Certainly Southampton and Reading will be looking at us and be a little jealous, but there is this group of fixtures and it will be very difficult indeed," he added.
"We accept that we probably won't get as many points as we have collected in the first part of the season but we have got to try and get as many points as we possibly can and then move on to late December and January."