Arsenal boss Arsene Wenger wouldn't make row with a referee public
Arsene Wenger would have handled the situation differently to Chelsea regarding the complaint about Mark Clattenburg.
Last Updated: 02/11/12 8:05am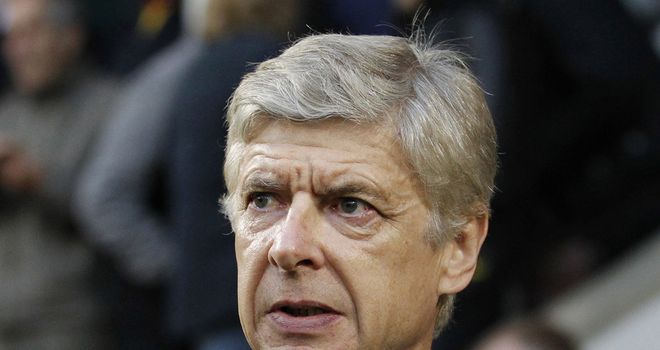 Chelsea have accused Clattenburg of using 'inappropriate language' during the club's 3-2 defeat by Manchester United at Stamford Bridge on Sunday.
A formal complaint has been lodged with the Football Association regarding an alleged comment from Clattenburg towards John Obi Mikel, while police are also investigating the matter.
However, Arsenal boss Wenger believes that the issue should have remained private and that is how he would have acted if a similar scenario had concerned his team.
"My opinion is just, I prefer when I didn't behave well, that I have an explanation with the referee at the end of the game, or on another day, than going public with little proof you know," said Wenger.
"I'm not a great believer in making these stories public. I am a deep supporter of doing that internally.
"If (football) becomes a sport to make the lawyers rich, I am not a fan of it.
"One of the great things in sports as well is tolerance, forgiveness and explanation internally and I think it should stay like that.
"It can happen that a referee doesn't behave well, I do not say they are angels, but it is always better to sort it out in the room."
Meanwhile, West Ham manager Sam Allardyce expressed his dismay that police have become involved in another high-profile footballing matter.
Allardyce said: "It's very difficult to comment because you don't know the extent of what is supposed to have been said, that is the critical thing for me.
"For me to comment - I just think a situation like that is very difficult for everybody to sort out, and then the police are involved as well and it really worries me about where we are going in the game.
"I think if every incident is going to end up in the police's hands then it is going to be sad for the game of football in general.
"Over the last however many years as a manager I've never heard one referee give a bad comment to a player so I found it a very strange thing that has been reported but only the authorities can decide if it has or hasn't happened."