I'll never manage a top-four club, West Ham boss Sam Allardyce admits after previous Real Madrid claim
West Ham boss Sam Allardyce says he has given up hope of managing a top-four club.
Last Updated: 03/11/12 8:38am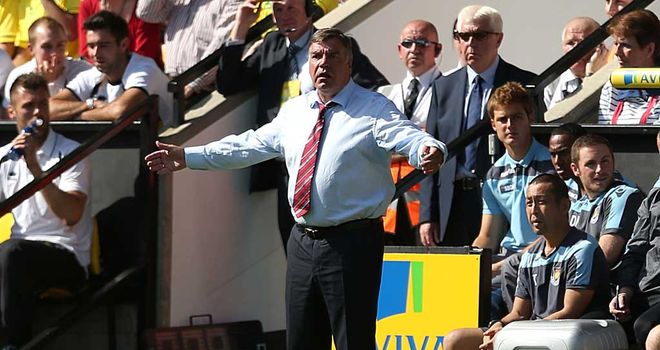 The 58-year-old once claimed he was good enough to manage Real Madrid, Inter Milan or Manchester United.
But he admits he is not expecting to be on the radar of Europe's elite anytime in the future.
"I won't ever be going to a top-four club so I think we'll just leave it at that," he said.
"(The much-mocked comment that it is) because I'm not called 'Allardici', just Allardyce - that was tongue in cheek.
"I don't ever comment on that anymore because other people will jump on the back of it and cause all sorts of columns to go here, there and everywhere.
"I can understand what I can do, I understand my ability as a manager and I just do my job to the best of my ability wherever I work."
While managing Blackburn in 2010 Allardyce had said: "I'm not suited to Bolton or Blackburn, I would be more suited to Inter or Real Madrid - it wouldn't be a problem to me to go and manage those clubs because I would win the double or the league every time."