Newcastle boss Alan Pardew wants to bring striker Andy Carroll back to St James' Park
Newcastle boss Alan Pardew has expressed a desire to bring striker Andy Carroll back to St James' Park
Last Updated: 10/11/12 9:31am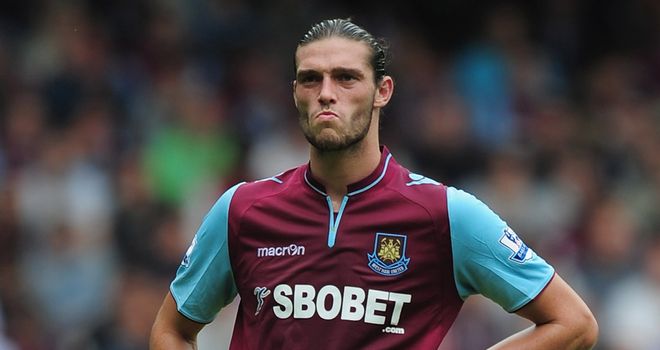 The 23-year-old scored 31 goals in 80 league games for the Magpies before moving to Liverpool for £35m in January last year.
Carroll's future remains uncertain, but for now will be preparing for a mixed reception on Sunday from the Newcastle fans as he returns to his old home in a West Ham shirt.
Speaking about his former player, currently on loan at Upton Park until the end of the season, Pardew told the BBC: "He's a Liverpool player and not wanted so at some point he's going to move permanently.
"I'd like to think we'll be in the mix for that."
Speaking about Carroll and midfielder Kevin Nolan, who joined West Ham from Newcastle in June 2011, Pardew said: "Big Andy hopefully one day will want to come back and certainly I'd like to have them both in my squad now because we would be stronger for it.
"But obviously finances restrict me from doing that."
The Magpies have certainly not been hindered by Carroll's exit 22 months ago, currently 10th in the Premier League, with Senegal duo Demba Ba and Papiss Cisse impressing up front.
Pardew has been rewarded for reinvesting some of the £35m received for Carroll and added: "The position we are in, if I'm honest, is because we used the money from Andy's sale well.
"He was a brilliant player for us and we owe a great debt to him."