West Ham manager Sam Allardyce is delighted with how his side has coped with life back in the Premier League
West Ham manager Sam Allardyce has praised his side's excellent start to the season ahead of Monday's game with Stoke.
Last Updated: 19/11/12 7:14pm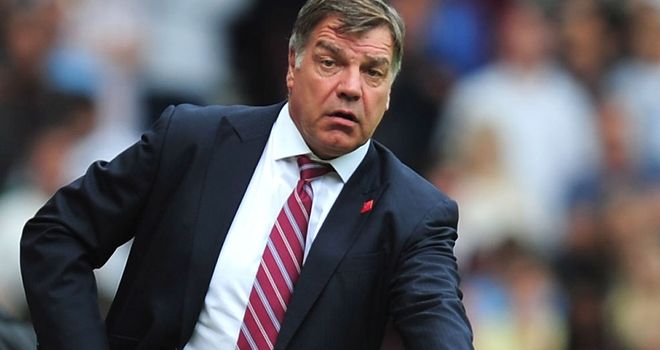 Allardyce's side are in the top half of the Premier League table having been promoted from the Championship via the play-offs last season and he believes a number of factors have contributed to their good form.
"There was a long pre-season for the players and obviously some good recruitment that seems to be paying off at the moment and a really good team spirit is the reason we are where we are at the moment," he told Sky Sports News.
"The way we have played, particularly in the games at home, have excited the fans and it has got us a very good start.
"Eighteen points from 11 games is an excellent start when you have just been promoted back to the Premier League last year via the play-offs.
"Every credit must go to the squad of players that has been used, almost to its maximum now."
Allardyce also feels he has silenced the dissenting voices from some supporters that feared his style of play was unsuited to West Ham.
"I've shown that isn't true, the style of play has got the best out of us," he added.
"It's about winning football matches on a regular basis and entertaining, particularly at home. We are continuing where we left off in the play-offs."
Andy Carroll has yet to score in his seven games for the club since signing on loan from Liverpool but Allardyce revealed he is not the sort of player who requires constant support to keep him motivated.
"He's not a luvvy-dovey, arm round the shoulder player," said Allardyce.
"He will be doing his best as always to produce a performance with a goal on Monday, although if we are winning the games (and he doesn't score), then we are all happy."