Guy Demel admits he will miss Premier League while at African Cup of Nations
West Ham defender Guy Demel admits he will miss Premier League football while at the African Cup of Nations.
Last Updated: 19/11/12 3:40pm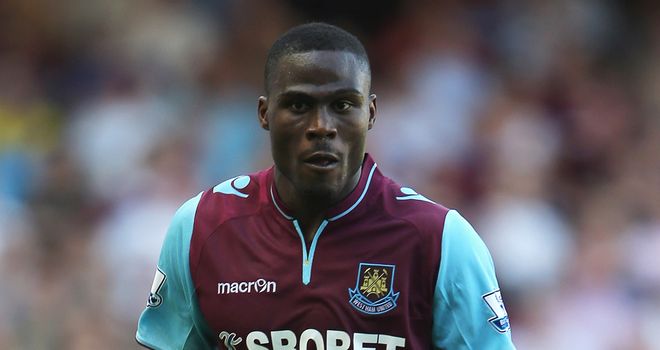 The Ivory Coast international has only made eight league appearances for the Hammers this season due to injury but he could return from a hernia problem to feature in this evening's game against Stoke City.
The African Cup of Nations kicks off in January and Demel says he is excited to represent his country again.
"Going to the African Nations Cup will be good as I will be part of this competition for my country, but of course, I will miss some games for my club," he said.
"Playing my part in helping my club do well in the Premier League and achieving the goals we want is also extremely important to me, so the way I can look at it is that hopefully I will play well for my country and come back ready to help my club again."
Demel's West Ham career has been plagued by injuries so far and when asked if he was frustrated by it, he said: "Yes, because you want to be playing all the time, you want to be available for the manager to pick you - I was looked after very well here at the club to get through the injuries I have had.
"Now hopefully I can keep well and free of injuries and be able to play well as I said in the African Nations Cup and do well for my club for all the season."