Mistake and miss prove costly for West Ham boss Sam Allardyce at Reading
West Ham manager Sam Allardyce lamented two crucial errors following the 1-0 defeat at Reading.
Last Updated: 30/12/12 8:18am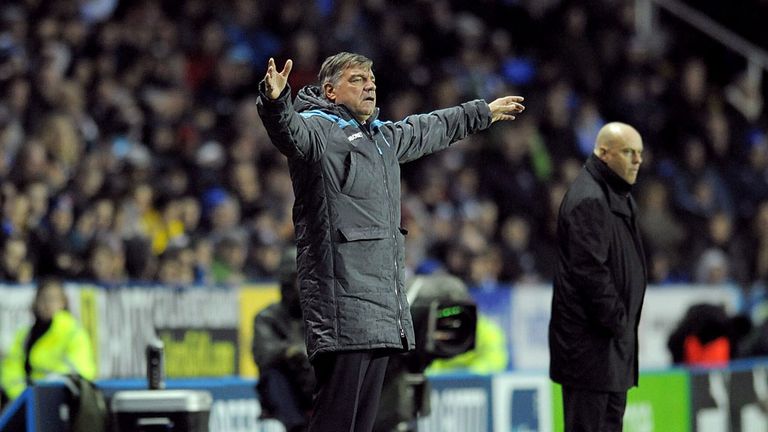 An early mistake from James Collins allowed Pavel Pogrebnyak to net the fifth-minute winner for the Royals and substitute Ricardo Vaz Te then wasted a glorious opportunity to equalise.
"James Collins makes a basic error, they take advantage of it then Vaz Te misses the chance," said Allardyce.
"He had the easiest chance to score a goal you'll ever see in a Premier League football match and misses it - hence no points. You make those types of mistakes, you can't expect to get anything out of a game at this level.
"Once they got the goal they wouldn't want to come out and play. They wanted to protect the goal we'd gifted them. The loss of the goal disrupted our flow.
"I never thought I'd see James make that type of error again - he did it at Swansea.
"He has been one of our most consistent from that time but low and behold he has a simple back-pass he misplaces and they take advantage of it.
"The lads should have got him out of the mire. We should've got at least a point and then it wouldn't by lying as heavily on him as it is now. He's distraught at the moment. He knows what that mistake has meant. He has to get over it."
The defeat leaves West Ham six points above the relegation zone with Allardyce now looking over his shoulder.
He added: "We're beginning to look down now for the first time this season. All of a sudden now, we're looking a bit cautious and we don't want to get dragged in if we can help it."