West Ham's Joe Cole enjoys debut in FA Cup against Manchester United
Joe Cole wants to ignore the fuss about his West Ham debut but it was better than one of his first Liverpool outings.
Last Updated: 08/01/13 11:33am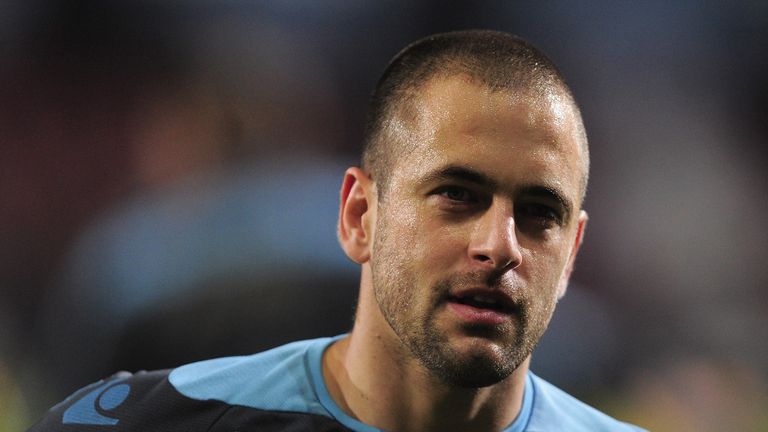 The midfielder made his return to his boyhood club last Friday, having first left for Chelsea in 2003, and he on Saturday starred in the FA Cup draw with Manchester United.
Cole played 78 minutes before being substituted at the weekend and it was a significantly more enjoyable second debut for West Ham than his maiden Premier League game for Liverpool.
The 31-year-old was sent off against Arsenal in 2010 by Martin Atkinson, the same referee who took charge of the game against Manchester United.
"It was a bit better than my Liverpool debut, yeah" said Cole on Saturday in the Daily Mirror. "Same referee as well. He said to me, 'you lasted longer!'.
"It was great to play again and I really enjoyed it. There's been a lot of fuss. I'm not really one for that. I just wanted to get out there and play football.
"It's nice to play well. All the eyes were on me today but I'm just happy to be out there playing and getting match minutes in and getting stronger.
"I had a great year out in France last year and I played a lot of football but this year's not been kind for me. I haven't played a lot of football, only scraps - 20 minutes here, half-an-hour there.
"Individually it was a good performance and collectively I thought we defended really well."
Cole added: "It was an amazing reception. It really choked me up. It's great to be here.
"The fans, even when I came back here with Chelsea or Liverpool, have always given me a good reception but today was special. Onwards and upwards."