West Ham forward Andy Carroll could be fit again by the end of the month
West Ham manager Sam Allardyce is hopeful of having Andy Carroll back in full training in the next few weeks.
Last Updated: 10/01/13 4:21pm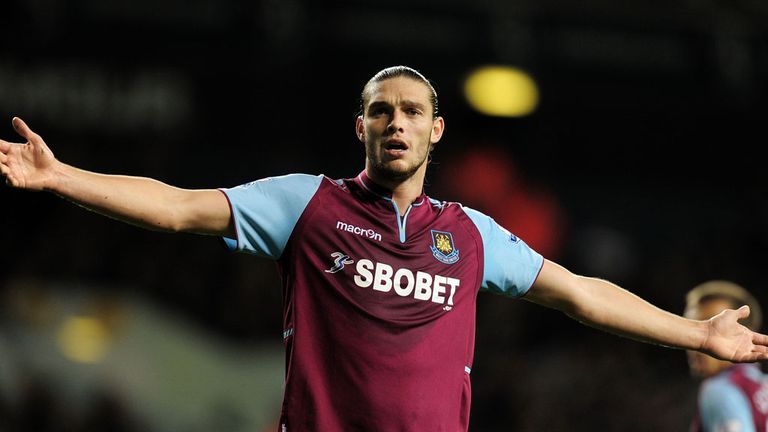 The England striker is on loan from Liverpool but has not featured since the defeat to Manchester United in November due to a knee problem.
Allardyce is optimistic that Carroll will be involved again soon, although his progress is being monitored day by day.
"It's a bit difficult to put an actual time on it but I would expect it will be no longer than a couple of weeks now," said the Hammers boss.
"He's doing some straight line running, has been doing that for a few days.
"If he doesn't feel anything then we'll progress on to interval running and change of direction, then introduce the ball, then hopefully come back with the players as soon as possible.
"It could be a few days. It could be a bit longer than that just depending on his progression day by day now."
Problems
Joe Cole is another arrival from Liverpool who has had his injury problems and his new manager is keen not to push the midfielder too hard despite his starring role against United on Saturday.
"We'll take that game by game," added Allardyce.
"A part of everybody's management is about managing your players for their sake. It's not always about joining in training every day of every week for me and it hasn't been for many years now.
"Lots of players don't come together in our squad till Thursday or Friday then play on the Saturday because they need to do other things in the week to make sure they maintain their level of fitness.
"We try to have a prevention policy rather than a cure policy."