West Ham manager Allardyce happy to focus on football as transfer window closes
West Ham boss Sam Allardyce is pleased to focus on playing matters after the "usual mayhem" of the transfer window.
Last Updated: 01/02/13 2:28pm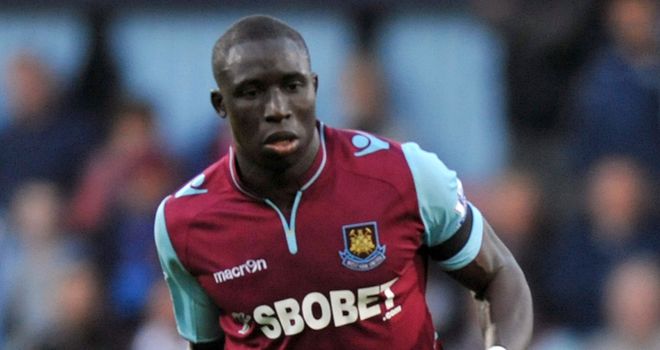 The Hammers boss was delighted to keep hold of Senegal international Mohamed Diame, a rumoured target for Arsenal and Tottenham, despite the midfielder having a release clause in his contract.
As well as retaining Diame, Allardyce signed Joe Cole, Marouane Chamakh and Emanuel Pogatetz in the window.
"We will all be pleased that we can focus purely on the games of football we have between now and the end of the season," he said.
"All of the usual mayhem has taken place yet again and we've all been in the middle of it at some stage or another and the distraction is a huge part of trying to get through this period of time and still produce results.
"For us we haven't got the results we wanted to try to get for one reason or another but we haven't gone too heavy into the financial side of the market."
Keeping Diame at Upton Park was top of Allardyce's list of aims in the January transfer window and with that achieved he will now aim to improve a recent record that has seen his side take just five points from their past eight games.
"We have strengthened and tried to strengthen the team as best we can and the most important thing at the end of yesterday was probably keeping hold of Mo Diame," Allardyce said.
"We are very concerned at this moment in time. We have only taken five points out of our last eight games and we know that is not good enough.
"But you can have these spells, it is not unique to us. Fulham won (against West Ham on Wednesday) and it was only their third win in 16 matches and Norwich have been the same.
"Lots of clubs like us have had this spell at this moment in time where we have gone a considerable amount of time without the number of wins we wanted."
To find out more about live football on Sky sports, Click here