Boris Johnson upbeat over West Ham plans for Olympic Stadium
Mayor of London Boris Johnson remains in positive mood following further talks over the future of the Olympic Stadium.
Last Updated: 20/02/13 9:24am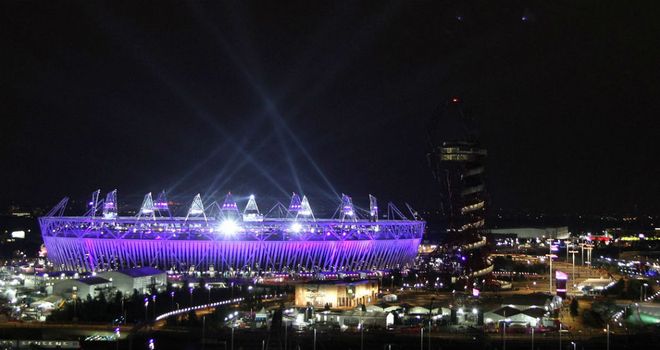 West Ham were given "preferred bidder" status last December for the Stratford site and the London Legacy Development Corporation (LLDC) met again on Tuesday to discuss their bid.
Johnson came out of the meeting in high spirits and he confirmed that talks had been productive.
"There has been a lot of progress, I won't hide that," he said. "Good conversations have been going on.
"Tax payers put a huge amount of money, £500m, into building an iconic stadium and they put further money in to doing it up.
"We have got to get the best possible terms for the tax payer."
Organisers of the 2015 Rugby World Cup are hoping to use the Olympic Stadium during the tournament and Johnson also stated he would be keen for that to come to fruition.
"It would be great to do it," Johnson added when asked about World Cup matches being staged at the east London venue.
"We are looking at it. I have asked our engineers to see whether we can make it work, but this particular negotiation isn't relevant to that."