Roy Hodgson and West Ham United lend support to Football v Homophobia campaign
Roy Hodgson and West Ham United have called on fans to support Football v Homophobia in 2013.
Last Updated: 25/02/13 4:02pm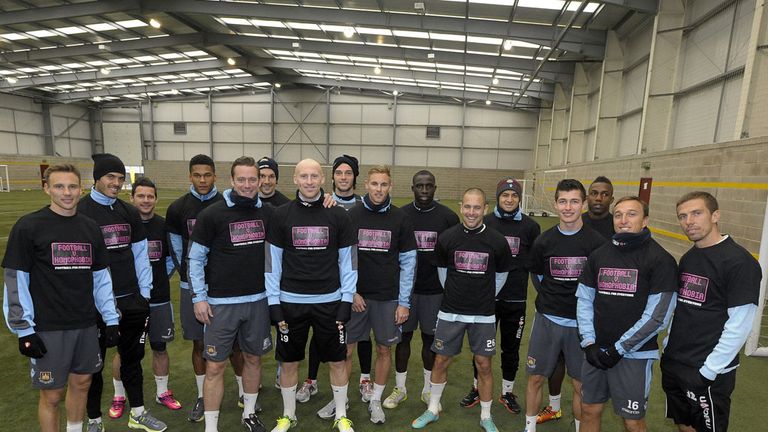 The Hammers, who take on Spurs in Monday Night Football, prepared for the game by training in Football v Homophobia shirts as the England manager helped the FA launch their latest initiative.
"I've been lucky enough to manage clubs and countries across the globe and I can say from experience that football is a game that transcends different cultures and religions and it's a sport that lends itself to things like diversity and inclusion because of the worldwide appeal," said Hodgson.
"I'd never want to see someone excluded from playing or watching the game because they're fearful of what might be said to them and that's why it's important that we're all supportive of Football v Homophobia."
West Ham captain, Kevin Nolan, added: "It's important that we, as a club and as a squad, support the Football v Homophobia campaign.
"We're role models and we've got to ensure that we respect all members of society and show that we're open minded.
"If someone told me, or any of the lads, that they were gay it wouldn't change our view of them one iota and that's the only way it can be, so it's a vital message to push."