West Ham midfielder Jack Collison having to manage troublesome knee
West Ham United boss Sam Allardyce admits Jack Collison will never be 100 per cent as he manages a troublesome knee.
Last Updated: 04/03/13 9:54am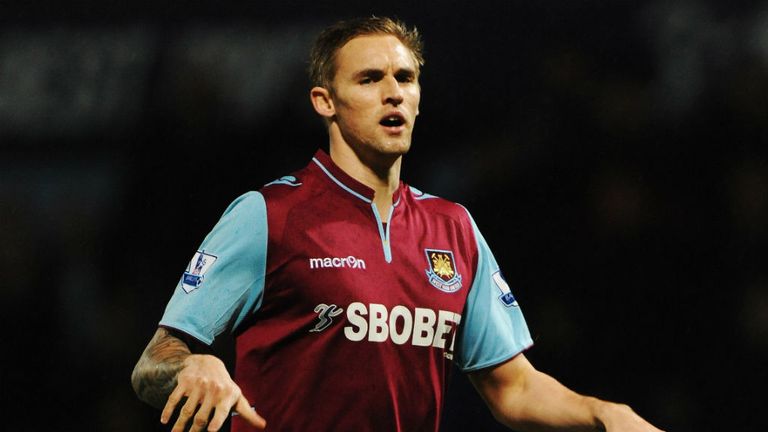 The Wales international has endured lengthy spells on the sidelines with a problem he has struggled to shake off.
A long-term ailment still forces him to train away from the rest of the Hammers squad, with an individual regime intended to give him the best chance of playing regular games.
Allardyce admits the situation is far from ideal, but is delighted to have Collison at his disposal - with the midfielder having netted a crucial winner in Saturday's 1-0 victory over Stoke City.
He said: "His management of it is a great credit to himself and the medical staff.
"He does his own training and very rarely trains with us. He has to get himself ready for a game.
"He has to be bored most of the time when everyone else is doing their training and he is doing his rehab work. Afterwards he has to have that extra bit of rest and recovery to everyone else until the swelling goes down.
"He can live with that and prosper but it is not going to give him the full extent of his ability. It is going to restrict him.
"It's a great shame when such a young man has to be burdened with the fact that his knee is never going to be 100 per cent."
Superb
Collison claims to be in the best shape he has been in for some time, with the 24-year-old determined to play a leading role for West Ham in the remainder of the campaign.
He said: "It's up to me to take my chances when they come. Hopefully the goal will help.
"Physically, I feel superb and knee-wise it's the best I've felt for years.
"The last few weeks I've been training most days and working on my fitness and trying to force my way in. But if you look at our squad, it's hard to nail down a regular position anywhere."