David Gold and David Sullivan invest £35m in West Ham to achieve "three-point" plan
West Ham owners David Gold and David Sullivan invested £35m in the club to bolster their successful promotion bid.
Last Updated: 04/03/13 9:11pm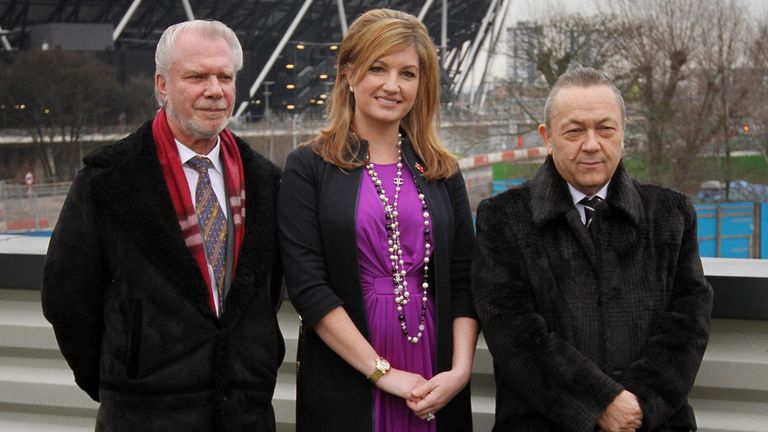 The significant figure was revealed in the club's newly-released accounts which covered the 12 months they were in the Championship.
The loan helped reinforce the Hammers squad for an immediate return to the Premier League, which they achieved with victory over Blackpool in the Championship play-off final.
The published accounts revealed losses of £25.5m while West Ham were in the second tier, with turnover falling by £34.4m to £46.25m.
But in his chairman's statement, Sullivan insisted the losses following relegation were "inevitable" following the loss of TV and sponsorship income totalling £26.5m.
Sullivan also revealed his and Gold's £35m loan - £3m of which has been
invested this season - was undertaken to fast-track a "three-point strategic plan".
"Both myself and my partner David Gold decided to invest our money into achieving promotion," Sullivan wrote.
"During the season we invested a further £32.2m of our cash in order to allow the manager to go into the transfer market and buy the players we needed to secure promotion.
"During that period we brought or loaned 18 players, most notably Kevin Nolan, Matthew Taylor and Ricardo Vaz Te, investing a total of £17.1m."
Since earning promotion West Ham have spent a further £13m on players, a figure that could rise to £20m, as they pursue the final part of their three-point plan - retaining their Premier League status.